We've been in our home for 11 years now and have always wanted to spruce up our laundry room!! It's not big at all and I saw so much potential!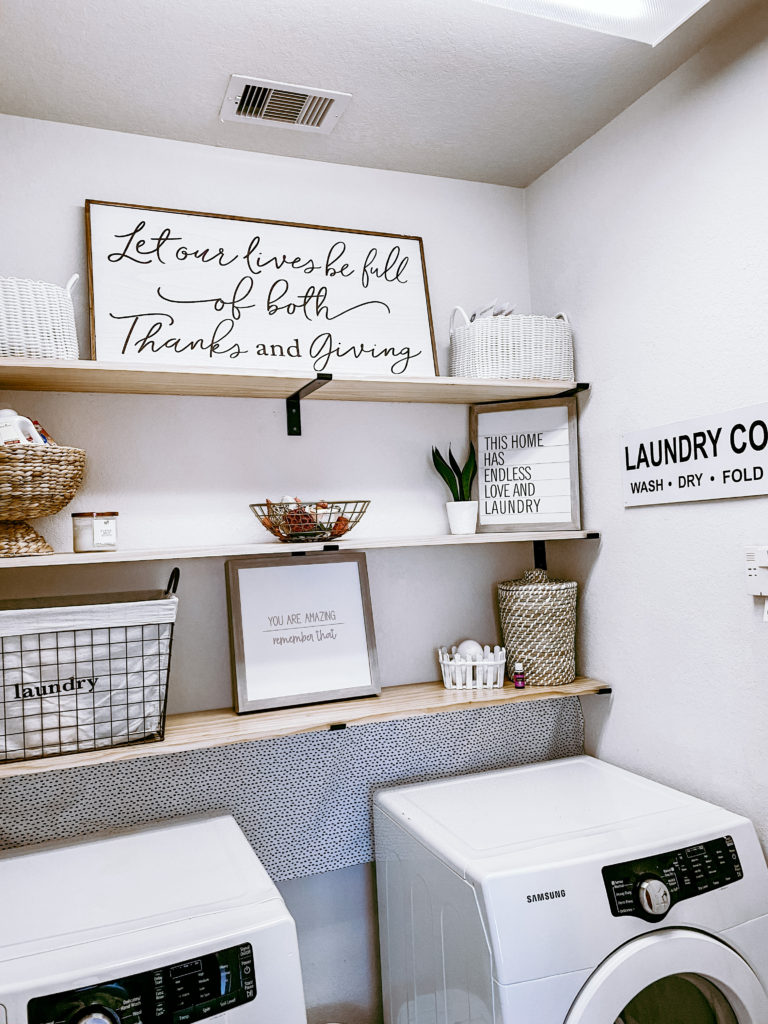 I have been seeing so many pins and images on Instagram for small laundry room makeovers and thought I could do one too!
The first thing I had to do was clean out the room and I threw away so much! Literally things on the top shelf I had not touched in years!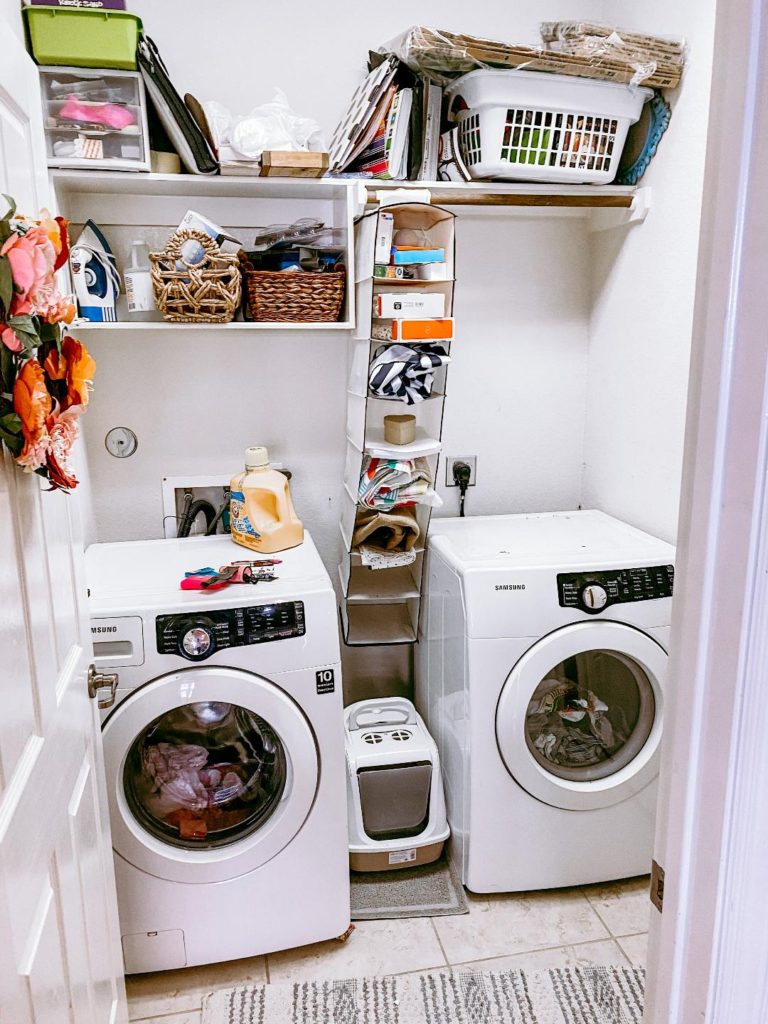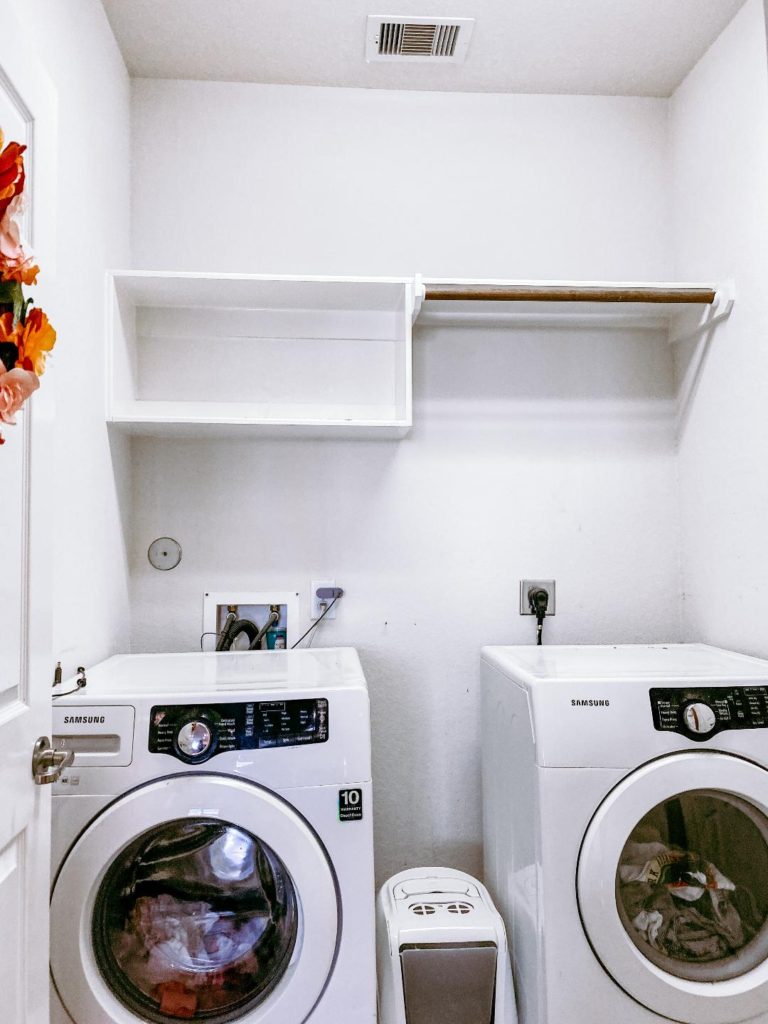 Our friend is basically a handyman and can do anything! I asked him to get the wood from Home Depot and I would get the rest. He got 3 long boards and I bought the metal shelf brackets from Hobby Lobby! They of course were 50% off when I needed them! Yay!
He removed the shelf that was installed when we moved in. He stained the wood, drilled the brackets in and his job was done!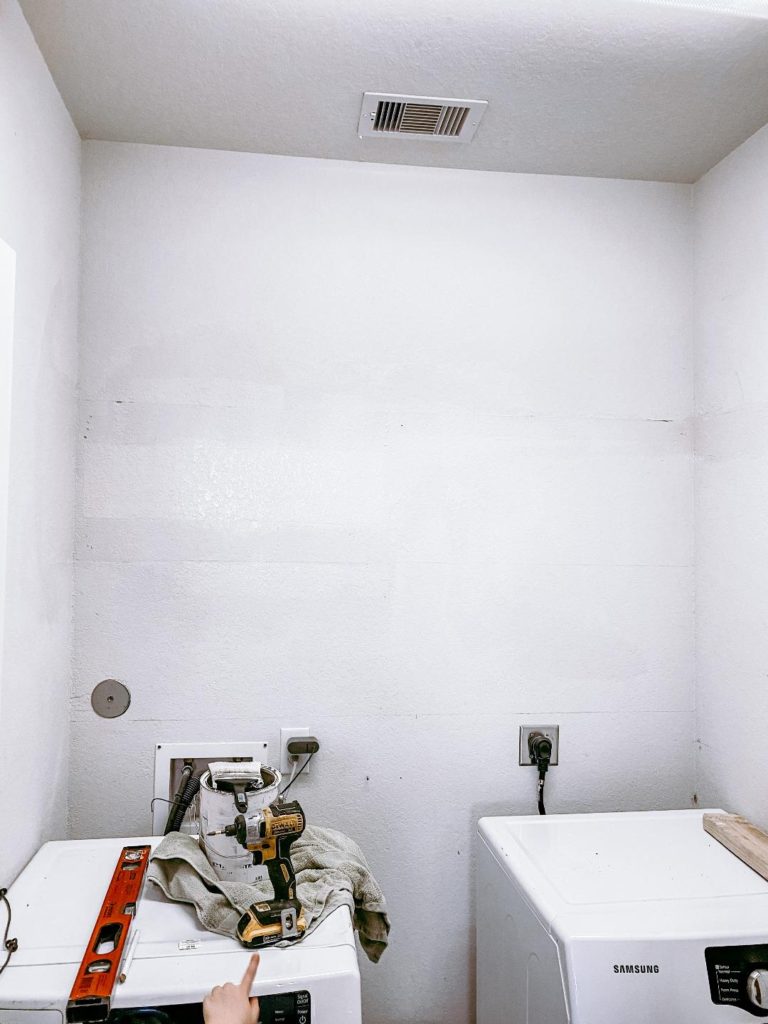 The only items that are new are the signs!
I had everything else already in my home. Woohoo!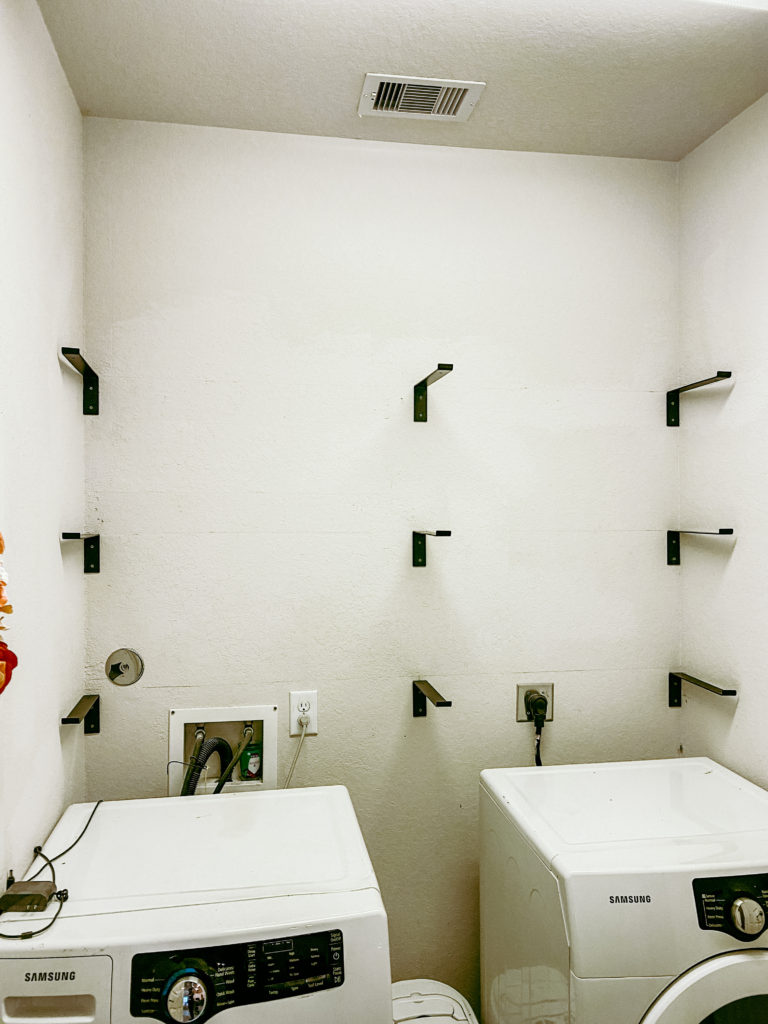 I did not like the cords showing or the electrical outlet showing so I thought I could get some fabric, tension rod, no- sew glue, and do something myself to cover it up! It worked!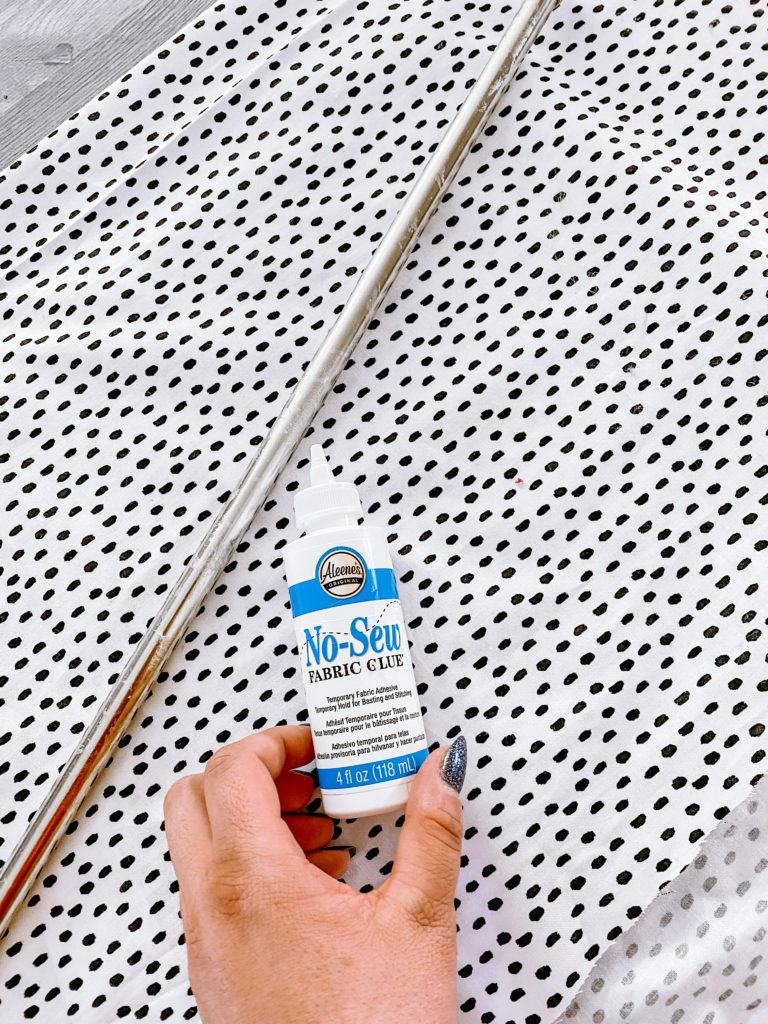 The total price of the materials ( Wood + shelf brackets+ tension rod+ fabric+ no-sew glue)= $149!!!!
I was able to use some decor I already had in my home and love the way it turned out! I just wish I redid this room sooner!