When we decided we wanted to do foster care we knew we needed to create a space for that precious child! We knew he needed his own space so we decided to move Leighton out of her room and in with Ainsley.
At this time Ainsley had already been sharing a room with Oakland because she wanted to sleep on his top bunk. The time to move L was perfect! We moved her out and had to clean out a bunch of her belongings and clothes because they weren't all going to fit in Ainsley's room.
Ainsley already had a Potterybarn bed and comforter we bought years ago. I had all white furniture but wanted to update the room's furnishings and absolutely love the way it turned out!!
I wanted their names above their beds and Craft Cuts designs wooden name pieces in the font I wanted so it was perfect!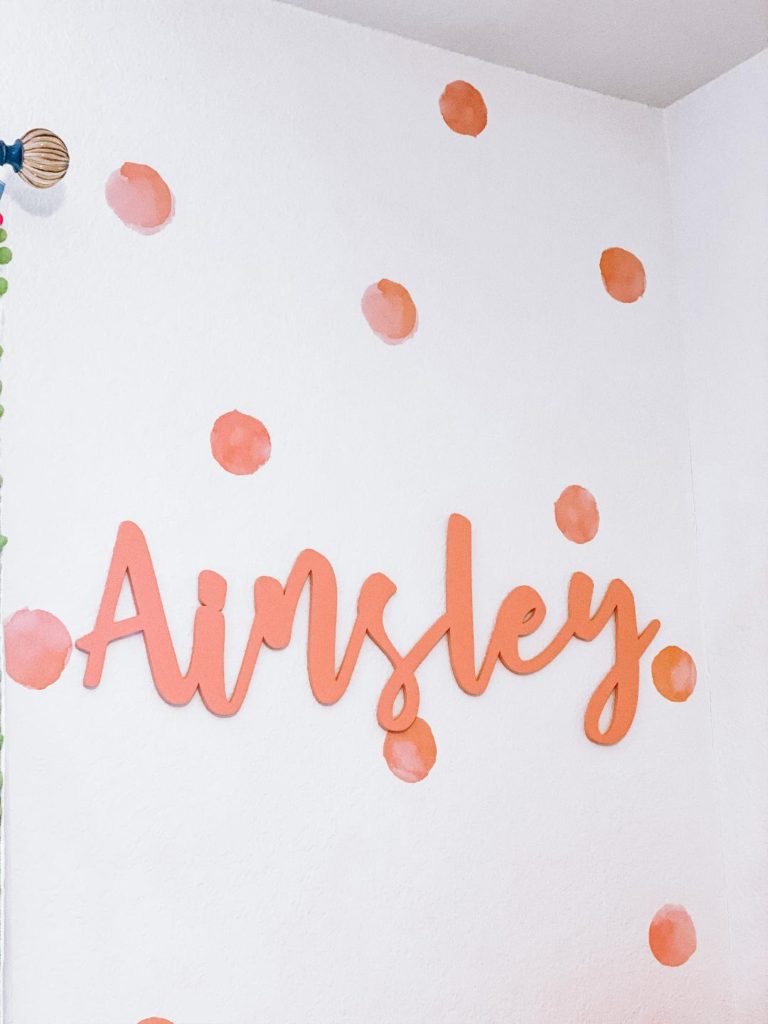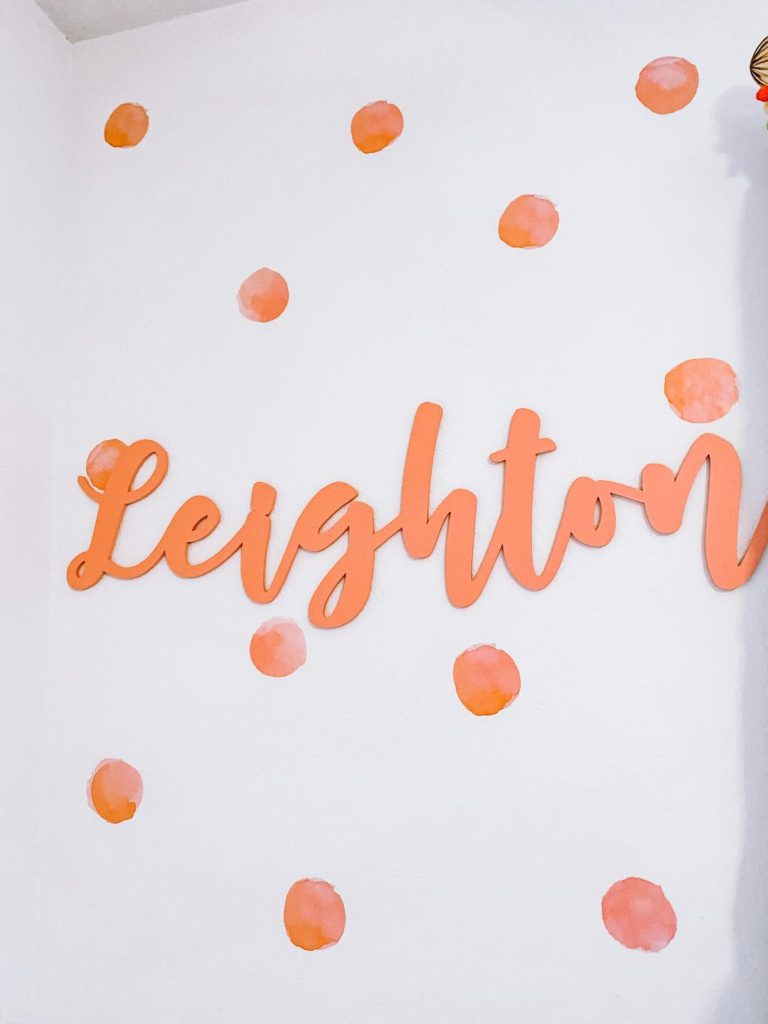 I wanted to add removable wallpaper to this wall but the walls are textured and it wasn't sticking so I found this adorable round decals at Hobby Lobby!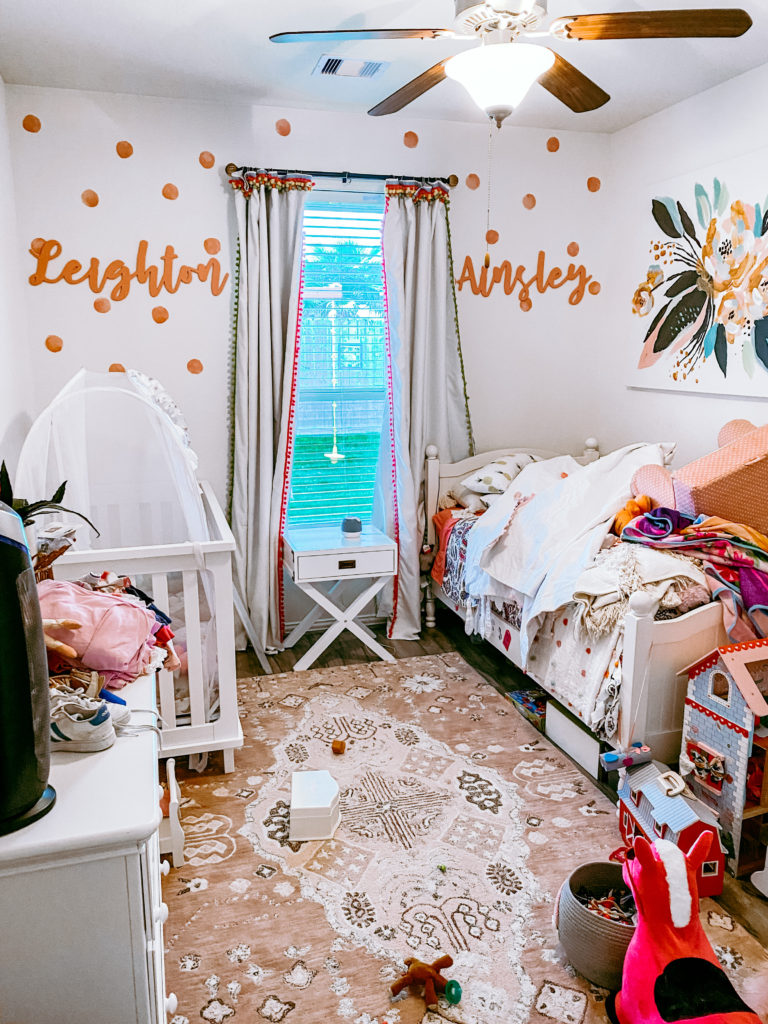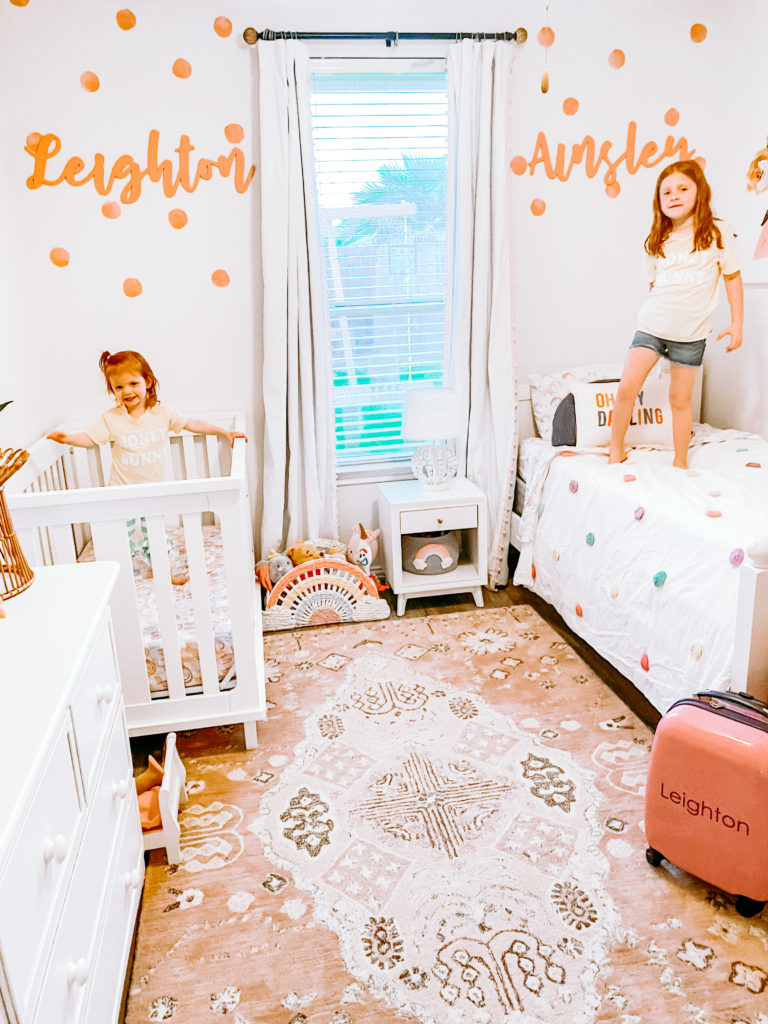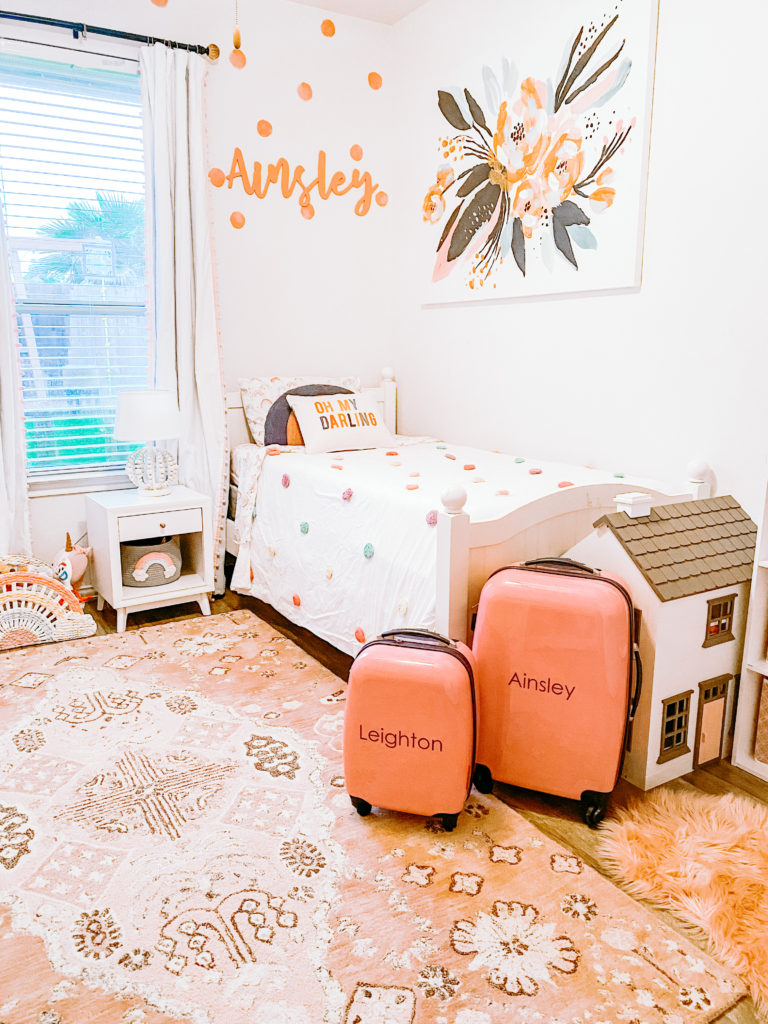 The girls needed luggage for our upcoming Disney trip later this year and We have been on the hunt for rolling luggage! These were perfect! The dollhouse was SO easy to build and so so adorable! Obsessed with the rug!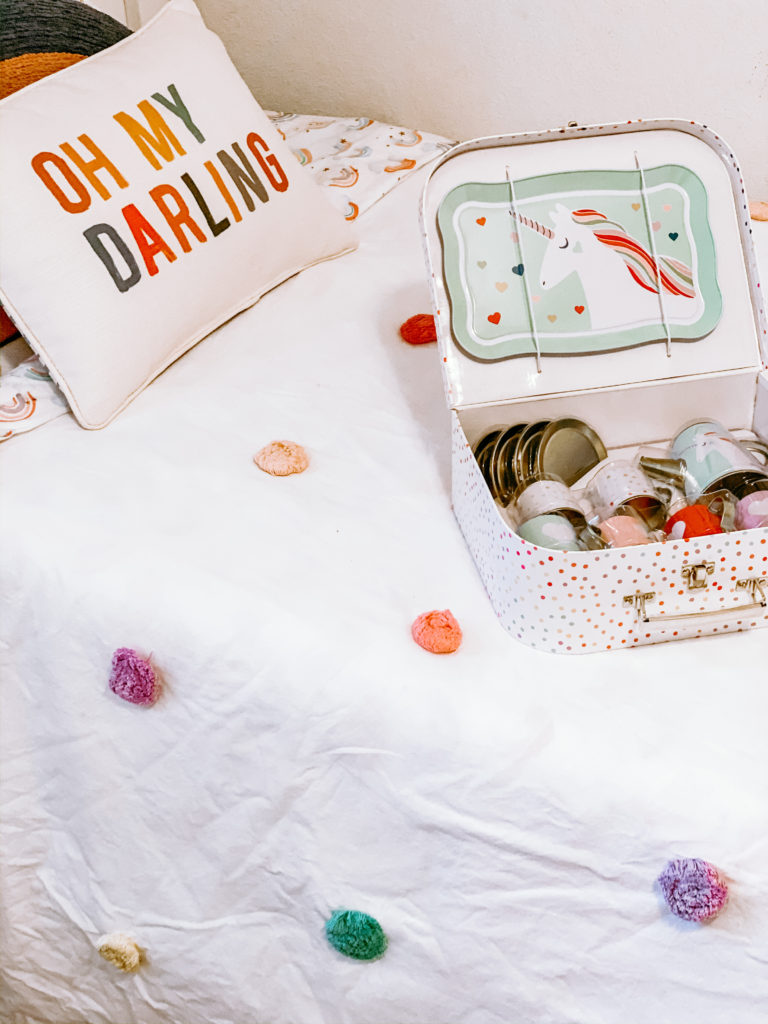 I love this pom pom duvet and unicorn tea set!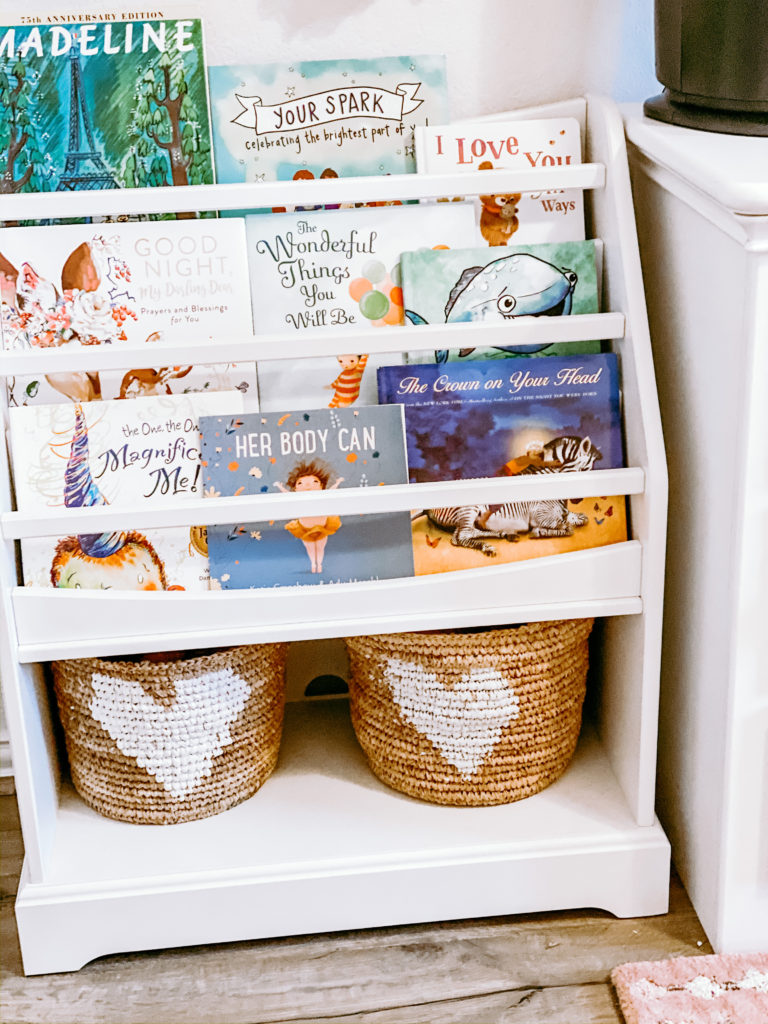 This bookshelf is one of my favorite pieces in their room! I love how it displays their books and has storage underneath! The heart baskets are too precious!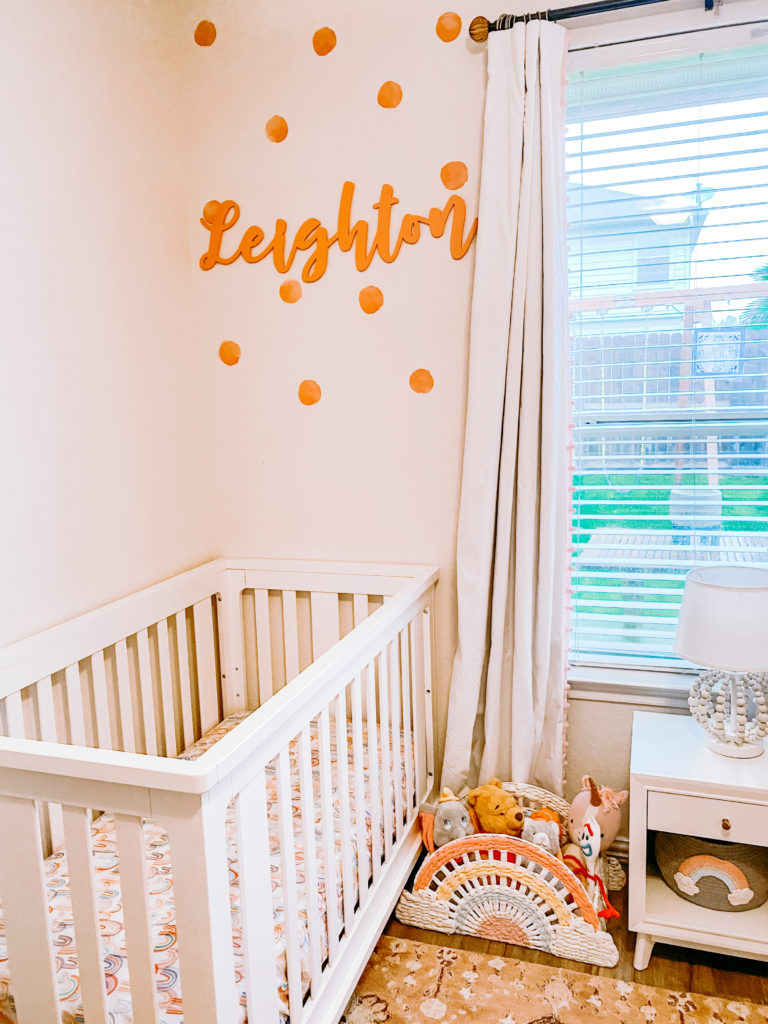 The rainbow storage bin holds their stuffed animals! The lamp is just the right size to match the side table!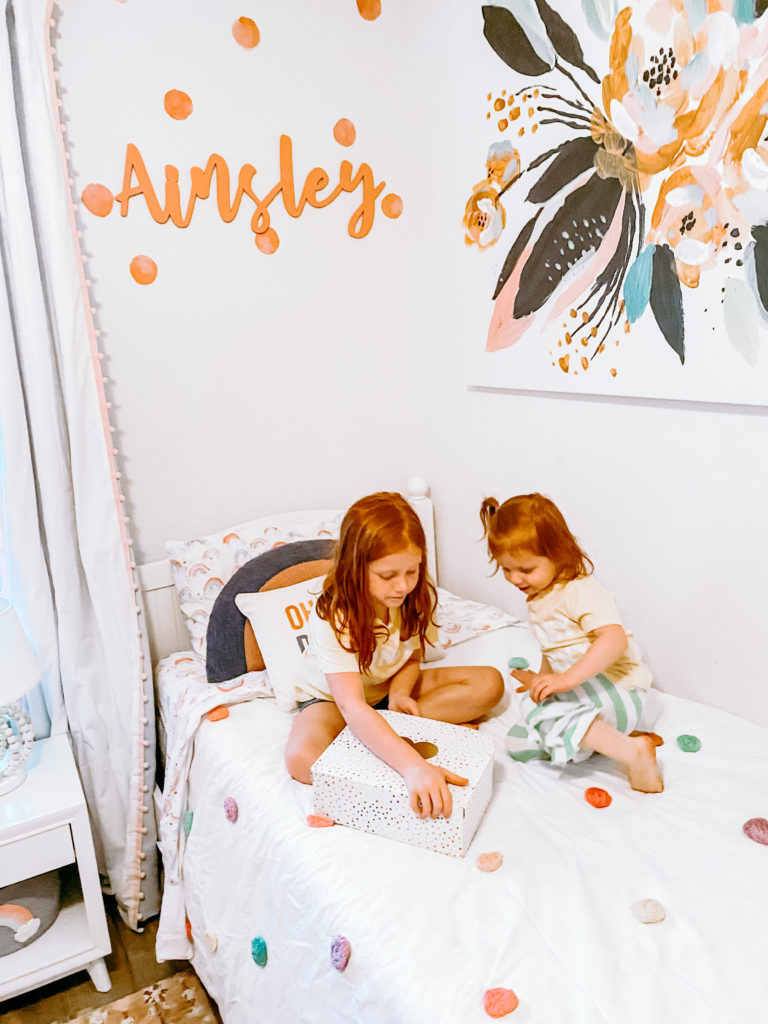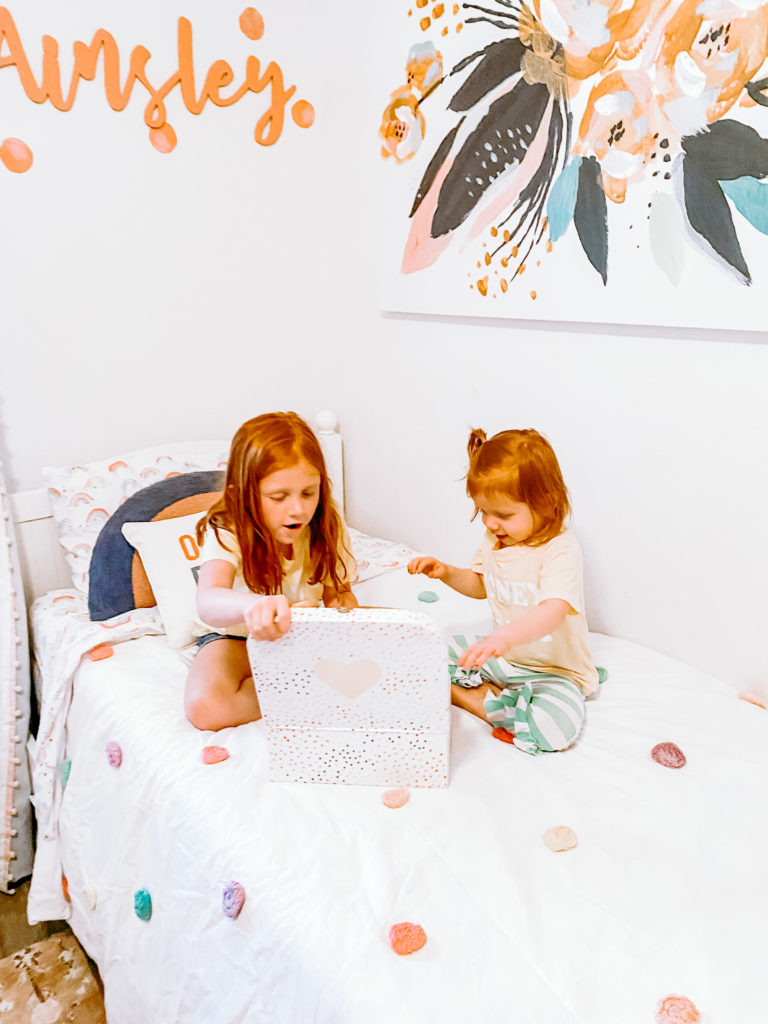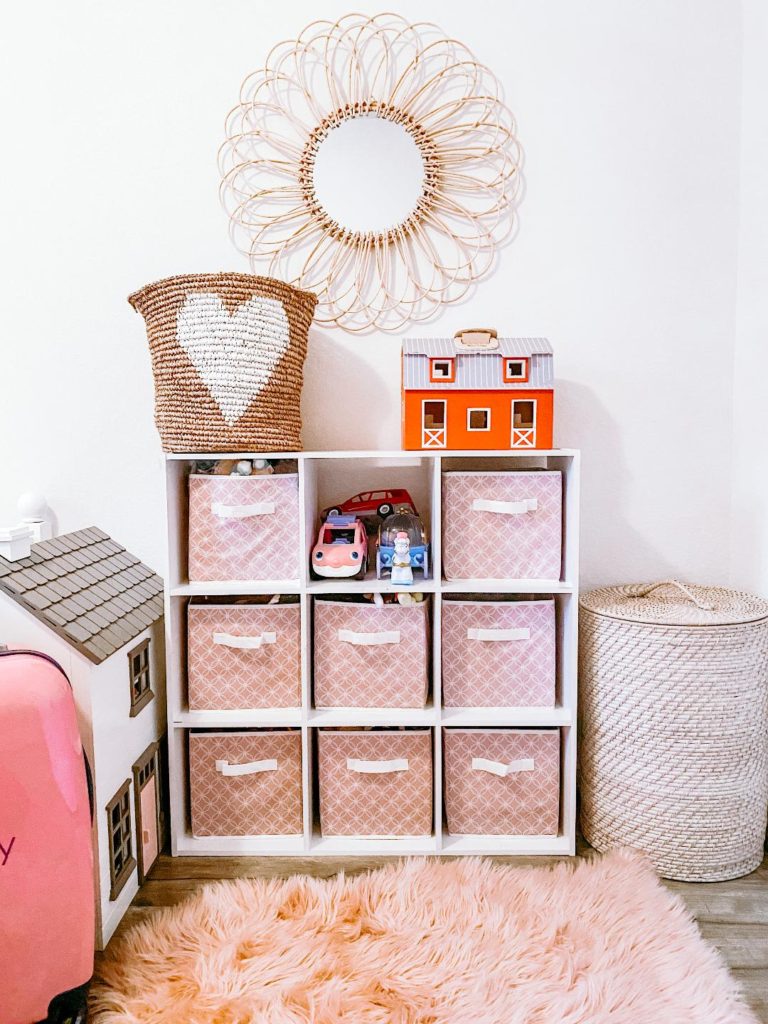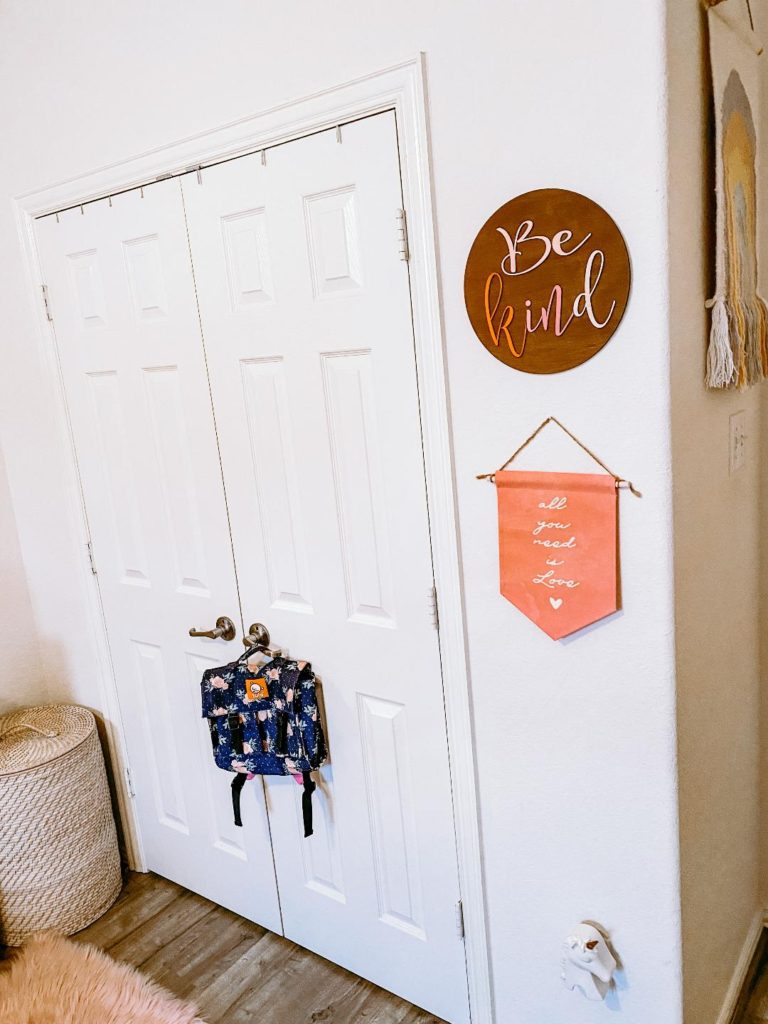 HAMPER / WALL BANNER/ ROUND WOODEN ART / NIGHTLIGHT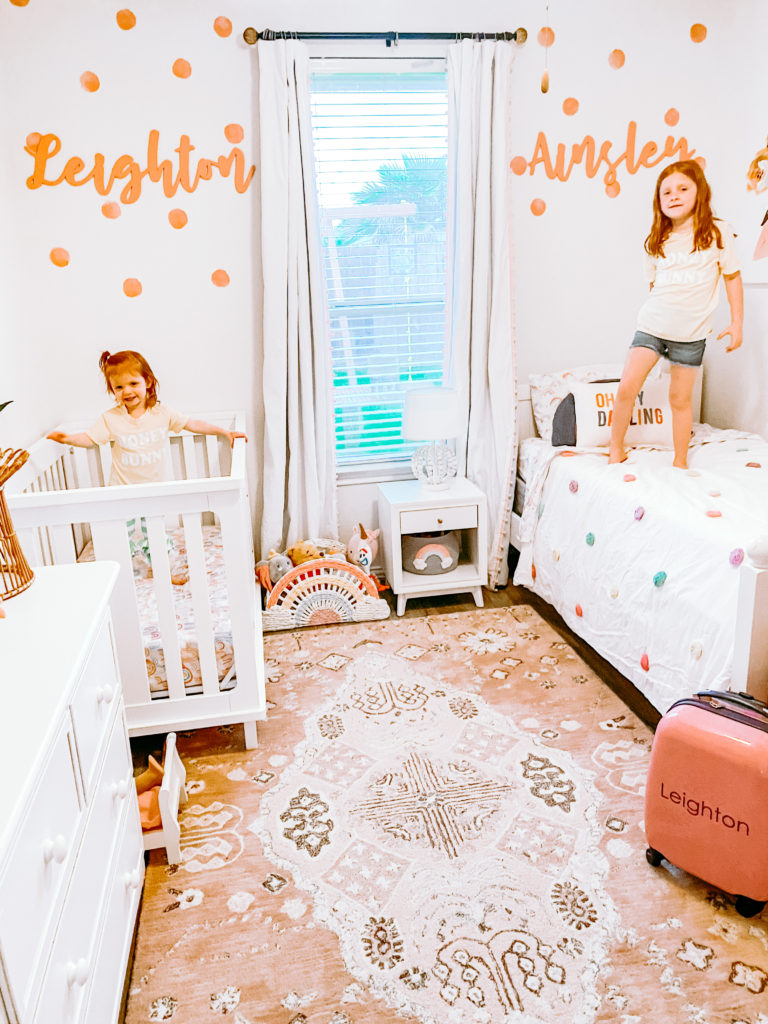 The girl's LOVE their new joint room!!!!! A huge thank you to Pottery Barn Kids, Craft Cuts, and Delta Kids!