A rainbow baby is a child born after a miscarriage, stillbirth, neonatal death or infant loss.
I have experienced 2 miscarriages in my adulthood and neither one of them were something I ever thought I'd endure. Losing a child when you're only a couple weeks or further is hard no matter what. My faith in the Lord was the only thing that got me through both. Ainsley is my first rainbow baby and now Leighton will be my second.
God gives and takes away but BLESSED BE HIS NAME. My sweet friend Lauren had this vision to create a shoot where rainbow confetti came down from the sky and let me tell you did it ever! Her dedication, guidance, and vision for this shoot was amazing. I will be forever grateful for these pictures. I never had maternity pictures done with both of my children. We plan on Leighton being our last child. Our plans don't always work out the way we want them to though do they? God is ultimately in control.
A lot of shops came together to make this dream shoot happen. If you're in Houston you must check out my hair/makeup artist and florist that we used!
Maternity shoots require a lot of planning! Before I even executed the details I knew what I wanted. I knew the style of the dresses, I knew I wanted a floral crown, and I knew who I wanted to shoot these photos. She envisioned an Ombré  floral necklace with live flowers.
Lauren played an intricate part in this photo shoot. She does amazing work and sent me sneak peeks that day! I highly recommend working with her if you're in Houston and need a photographer!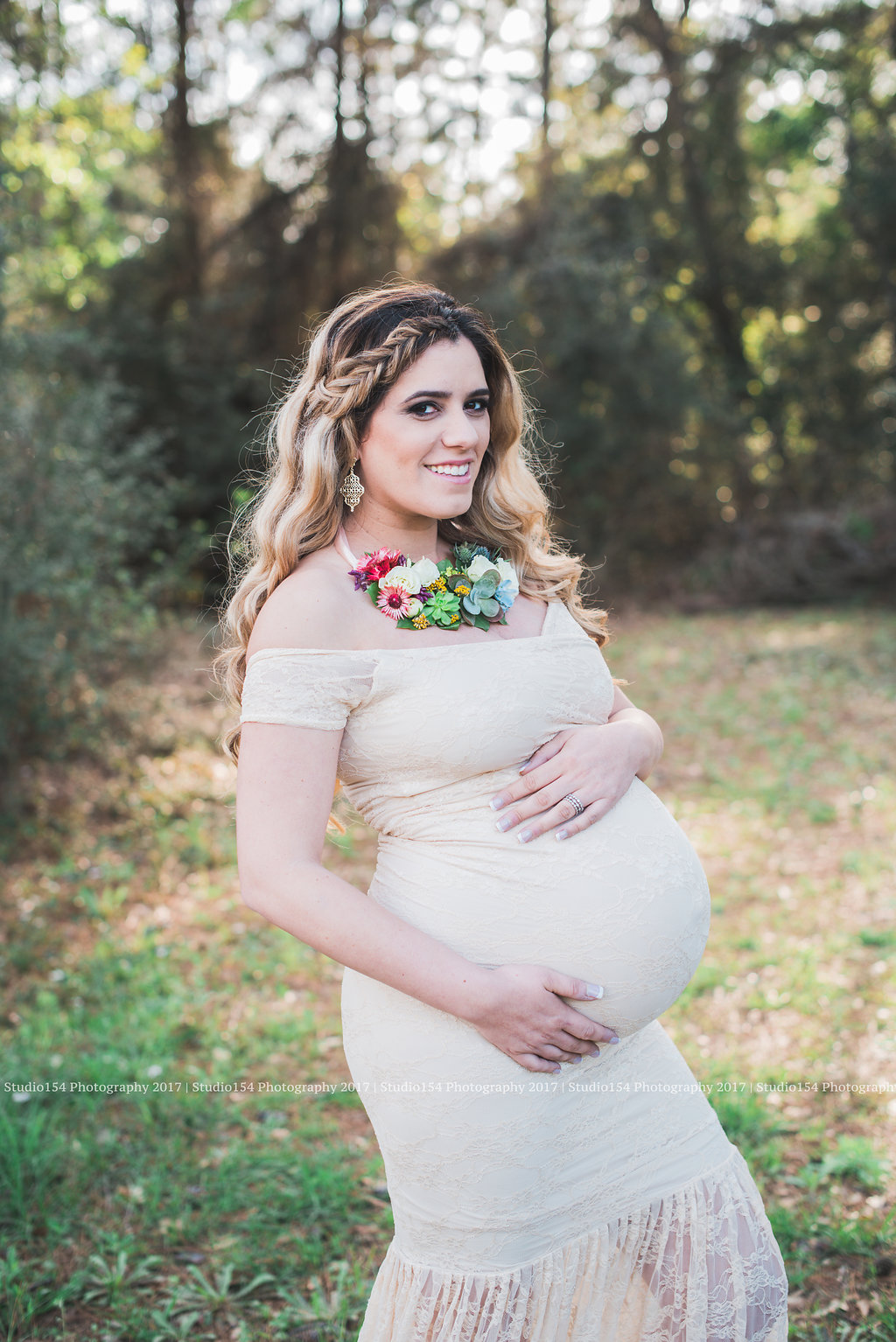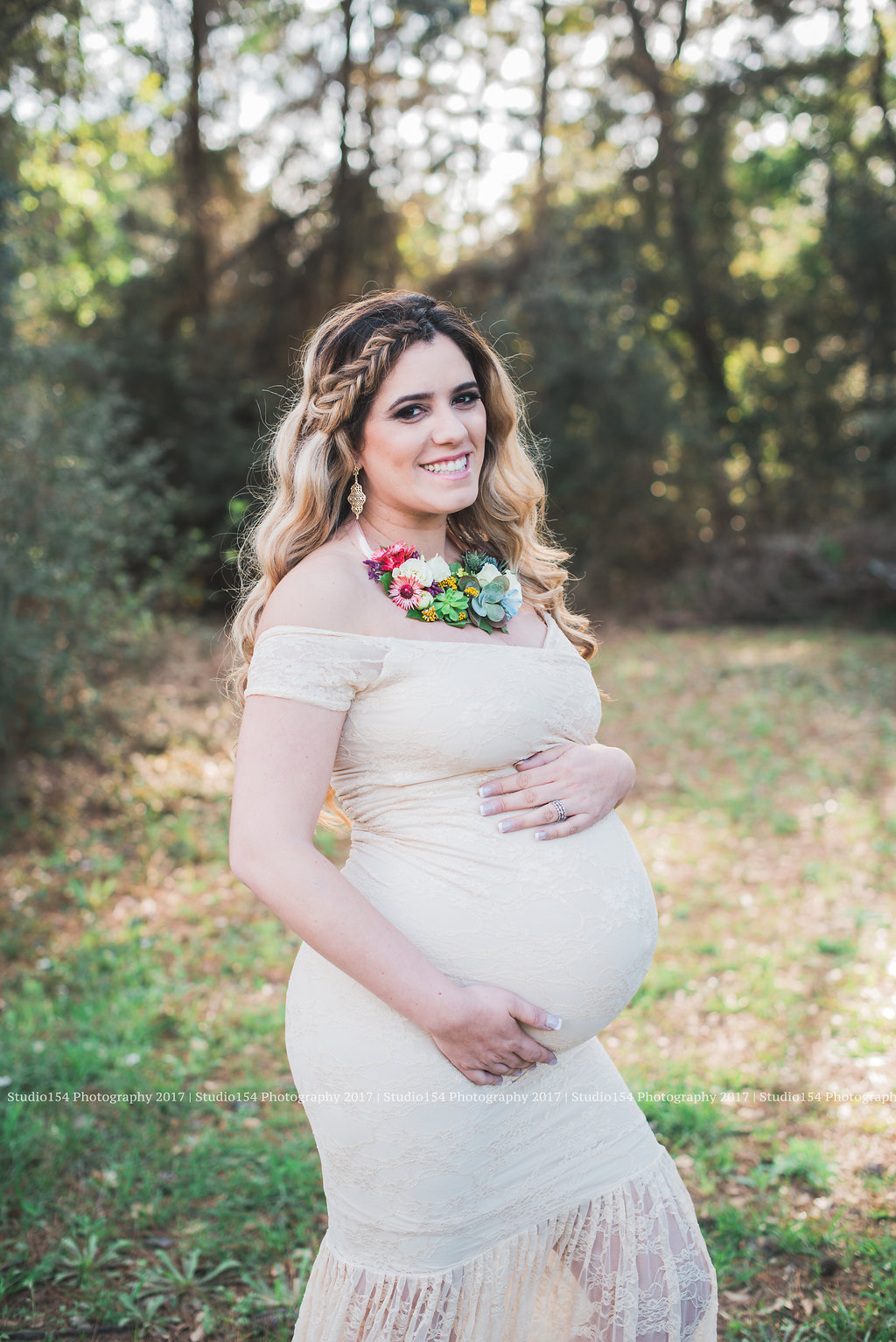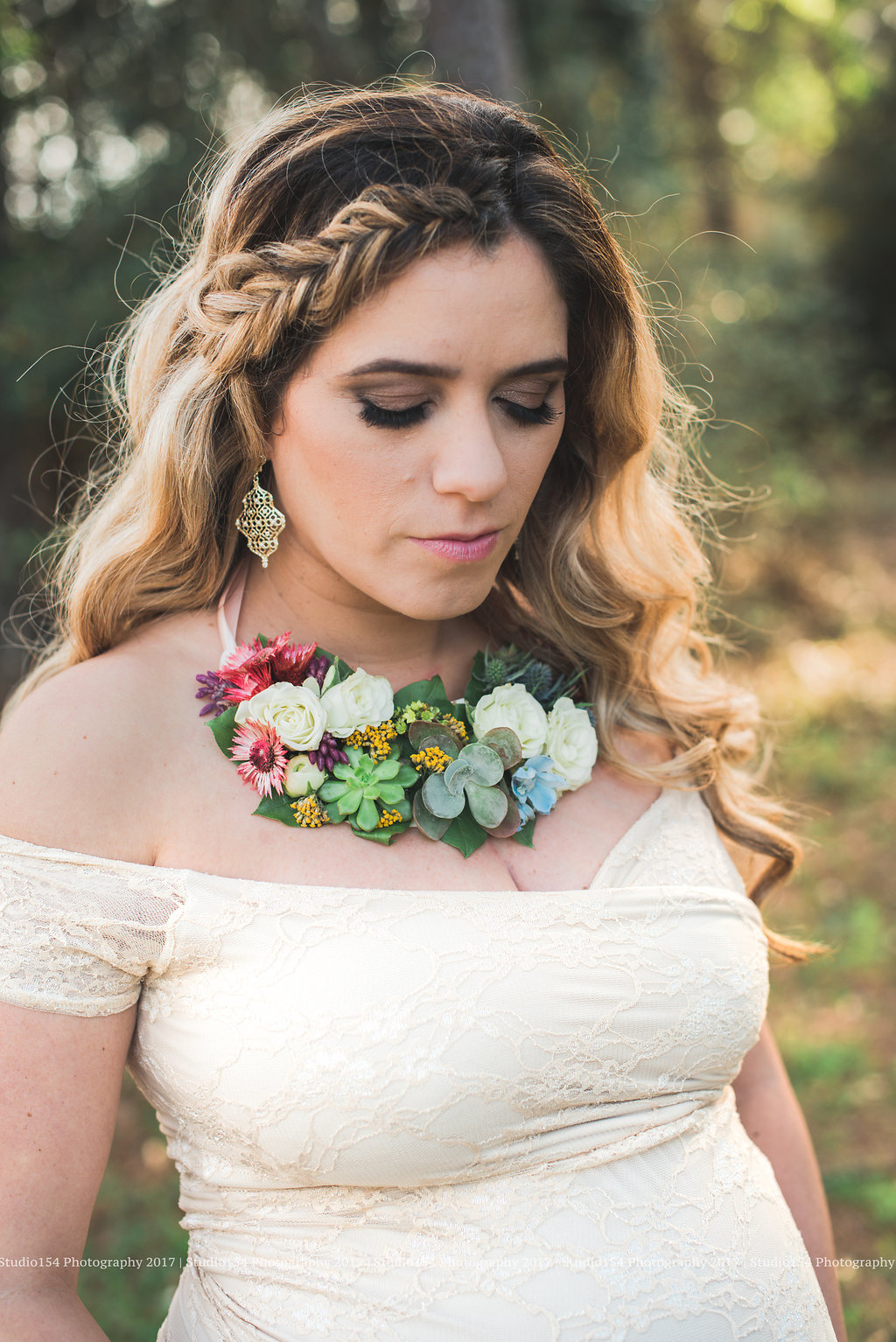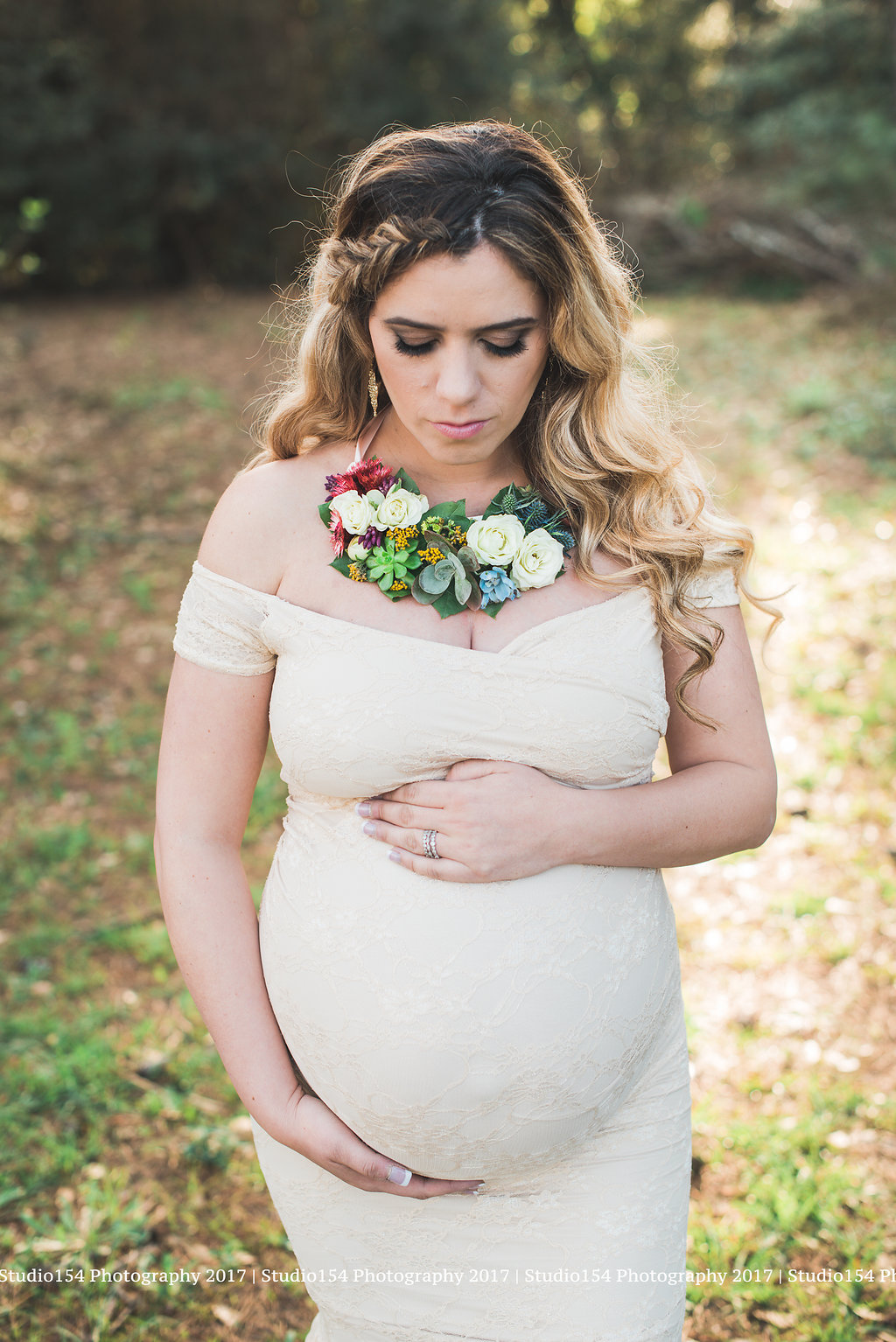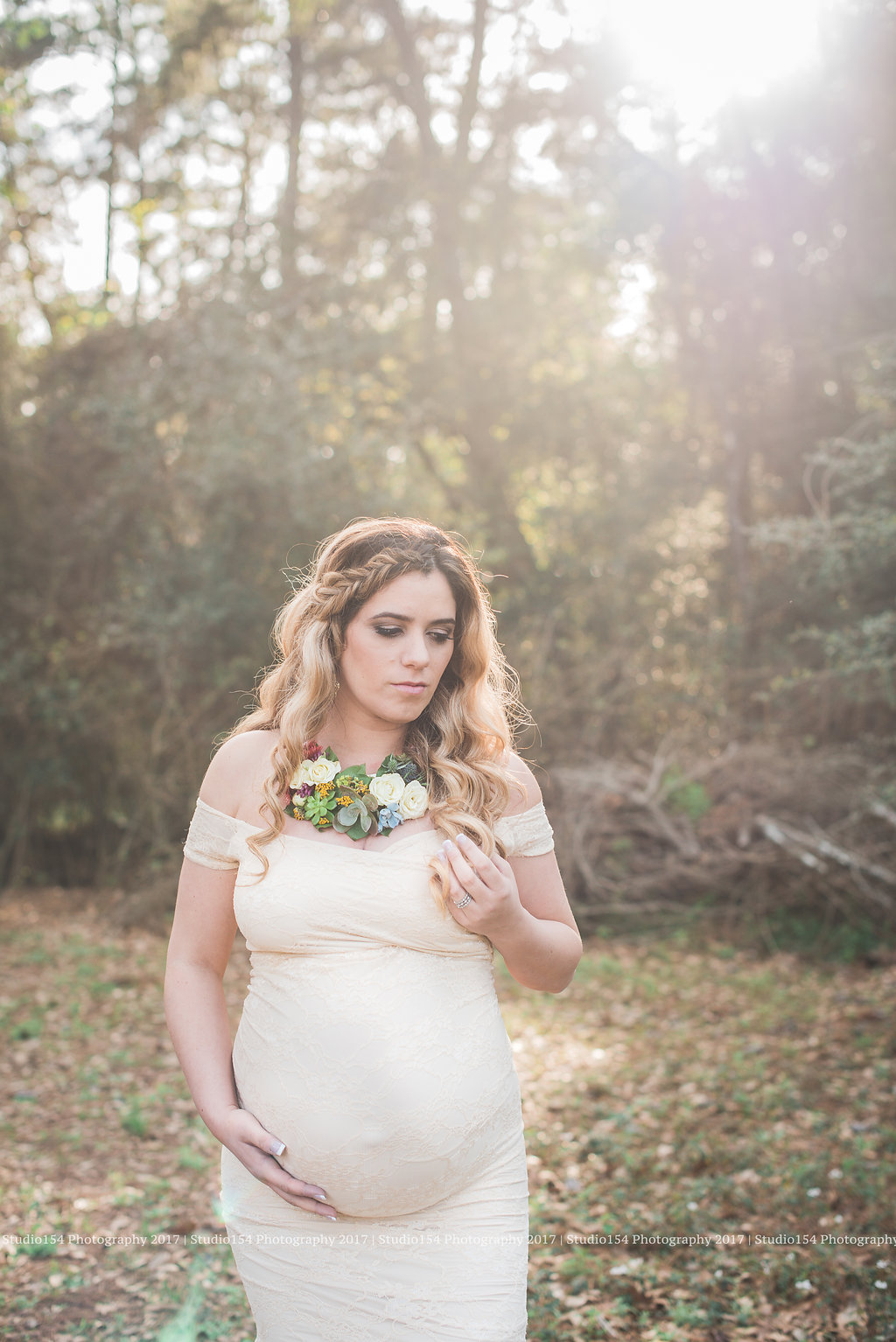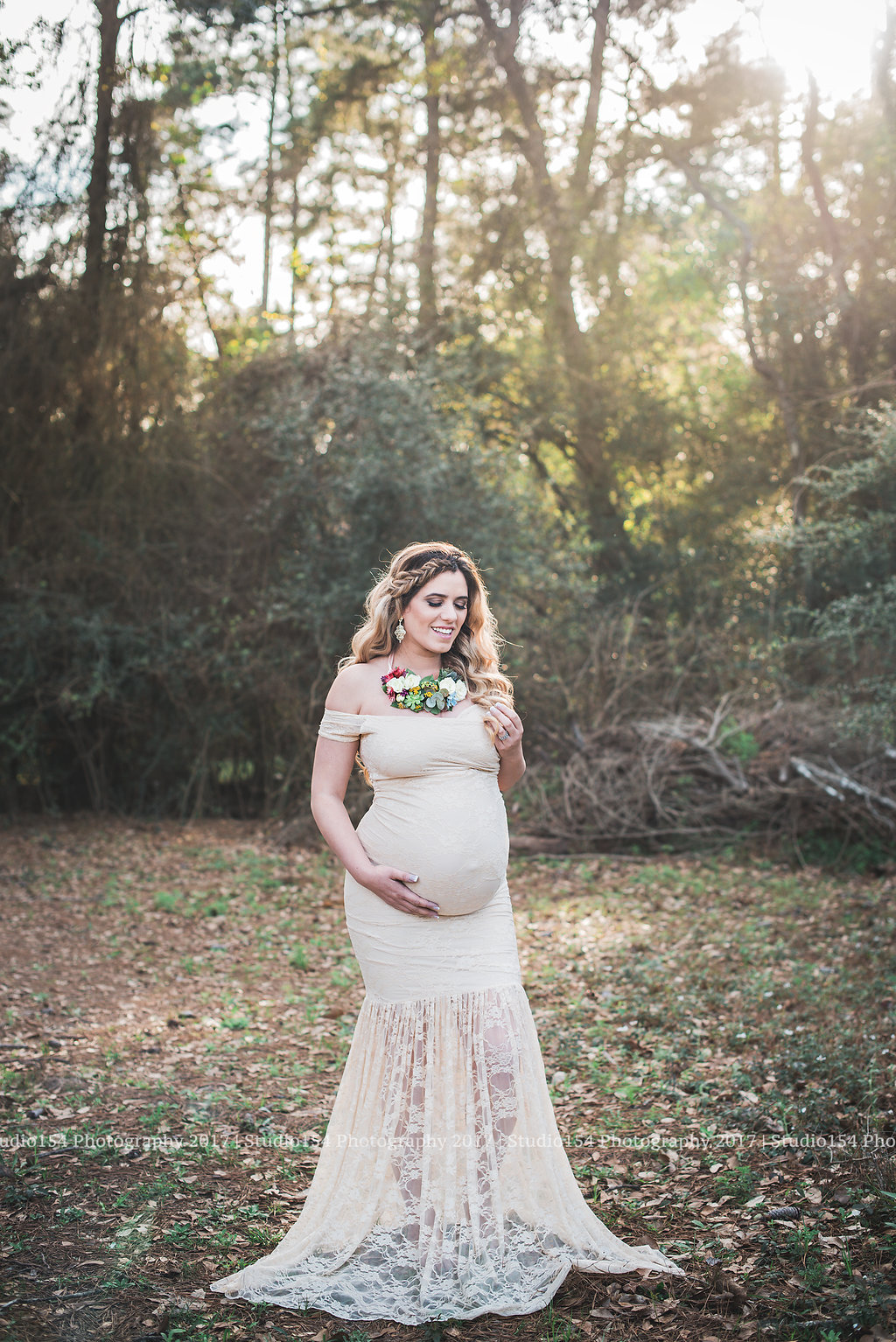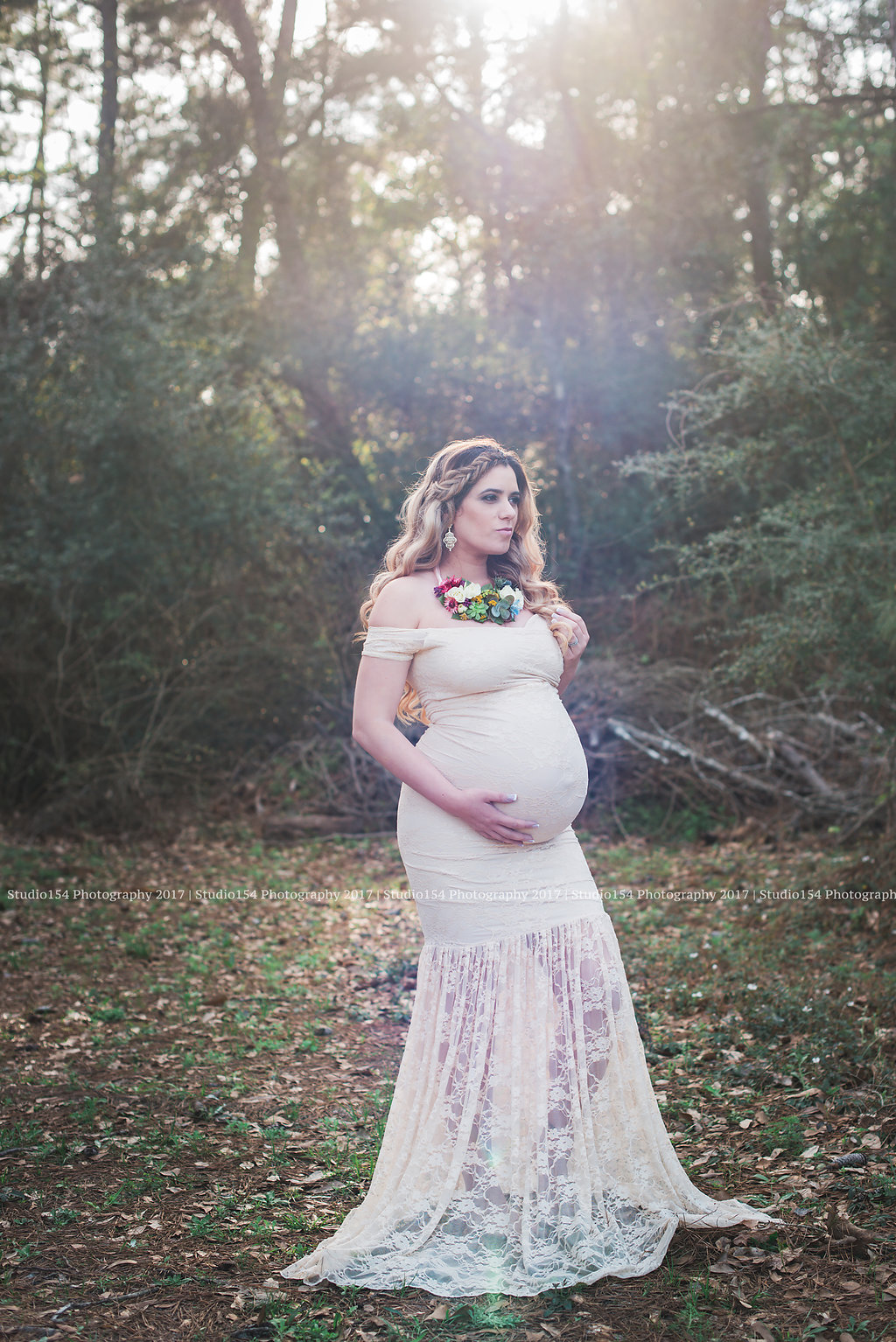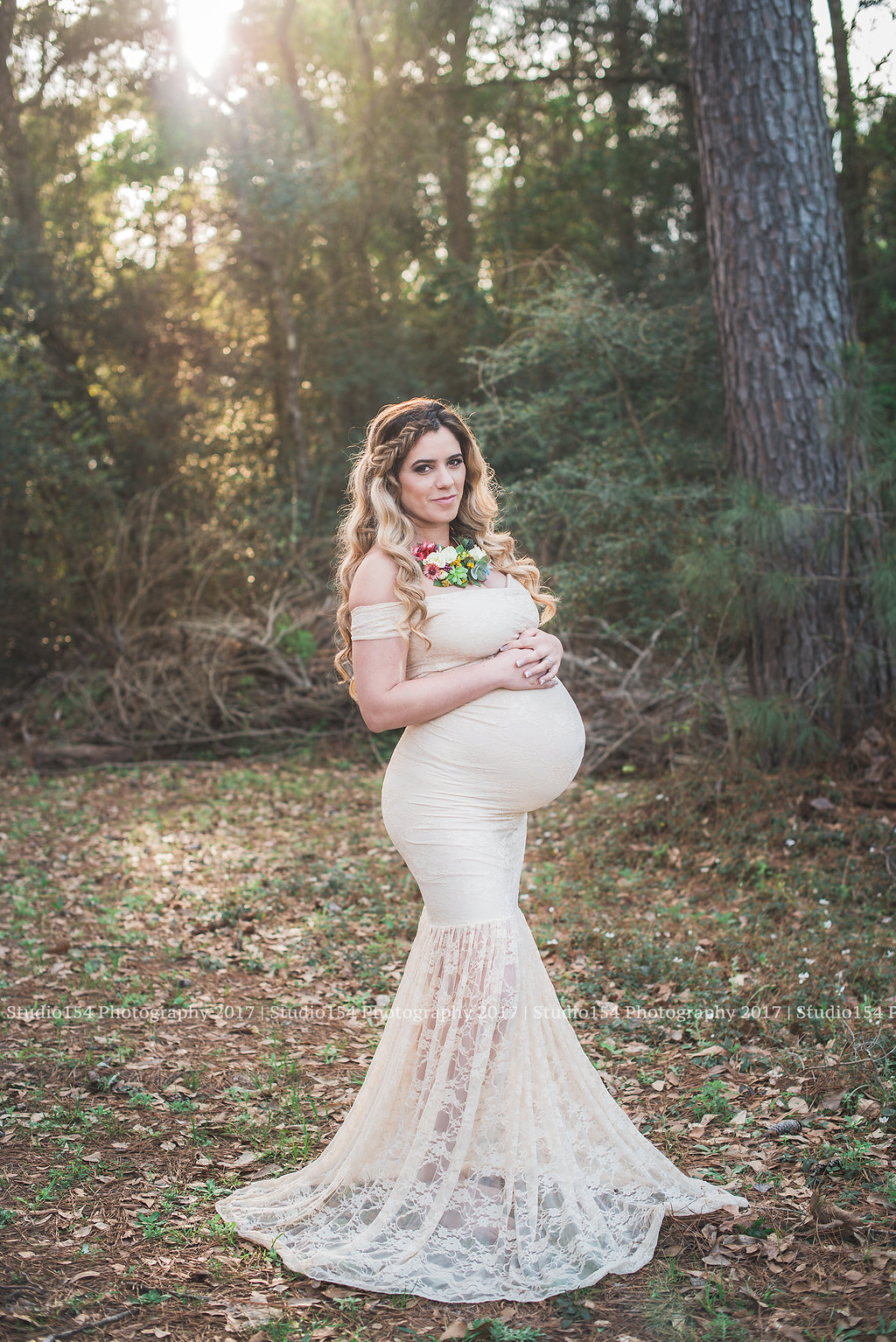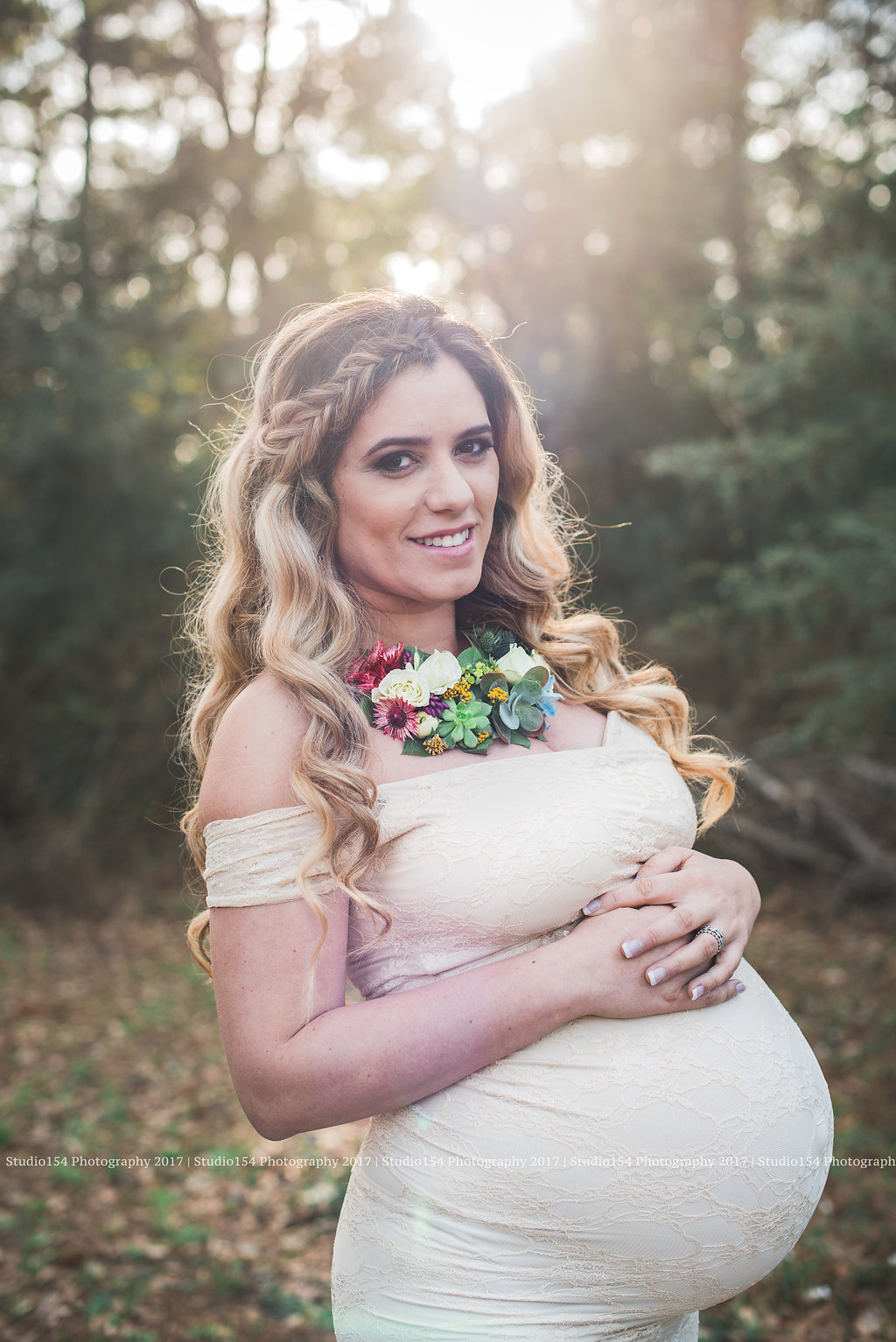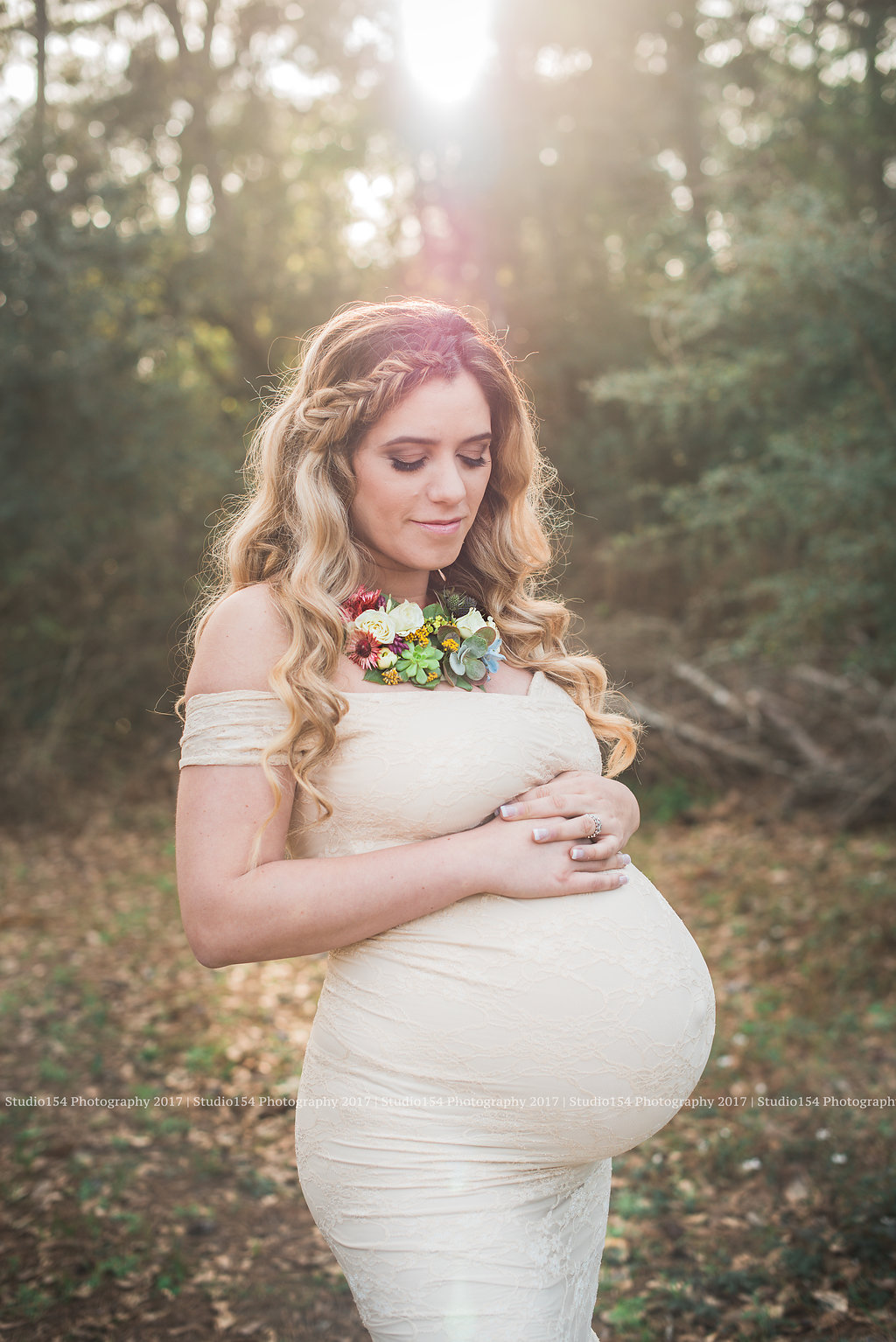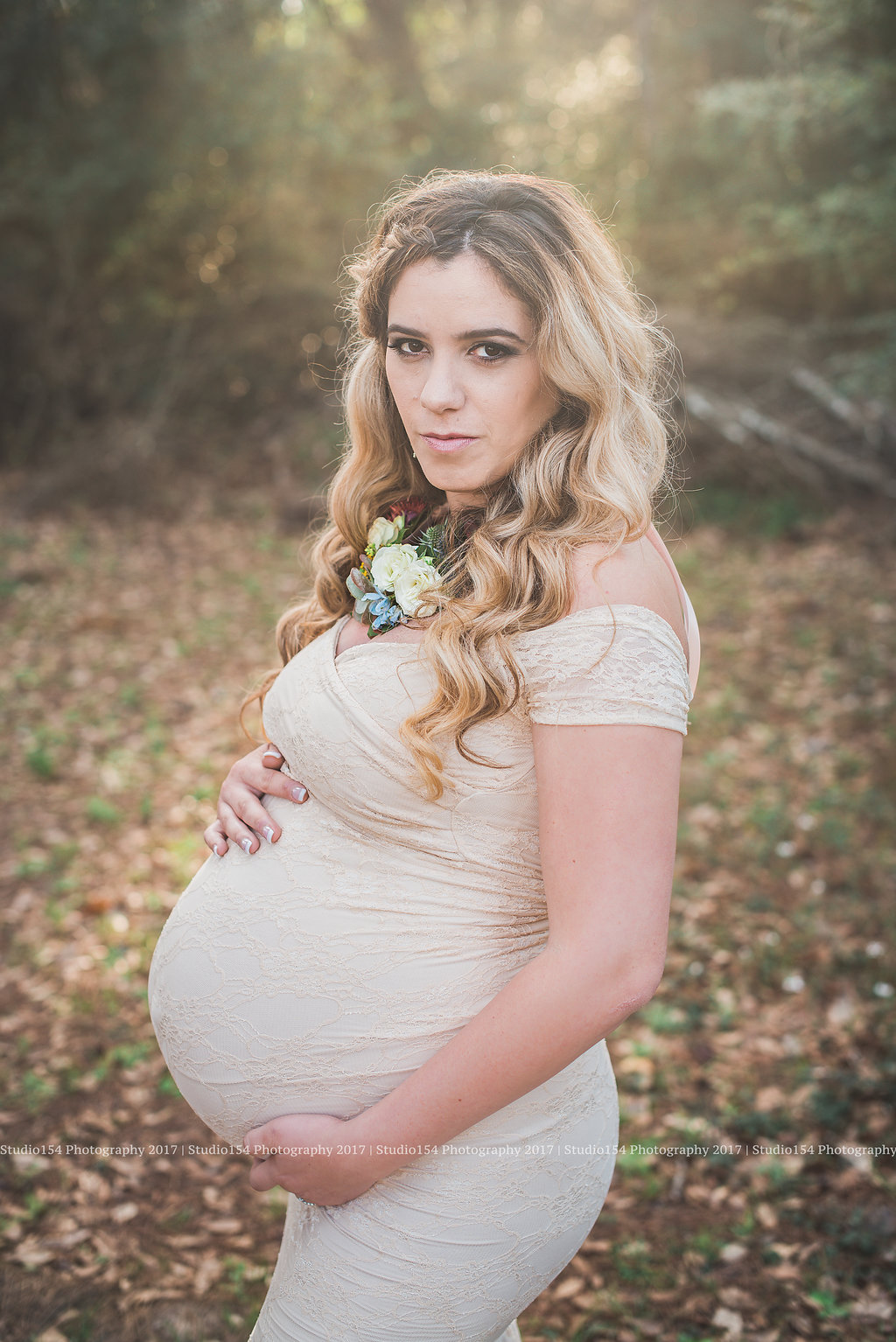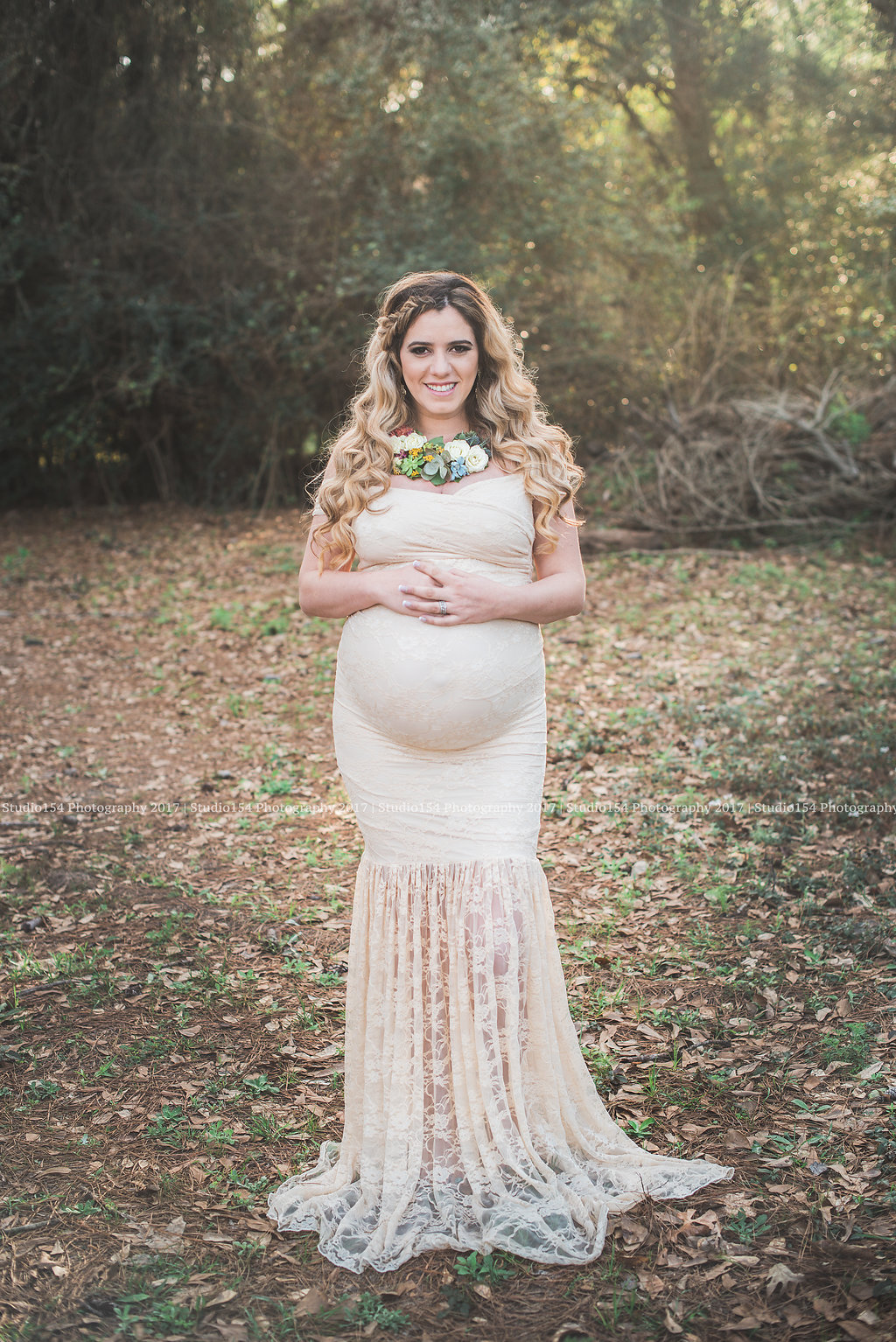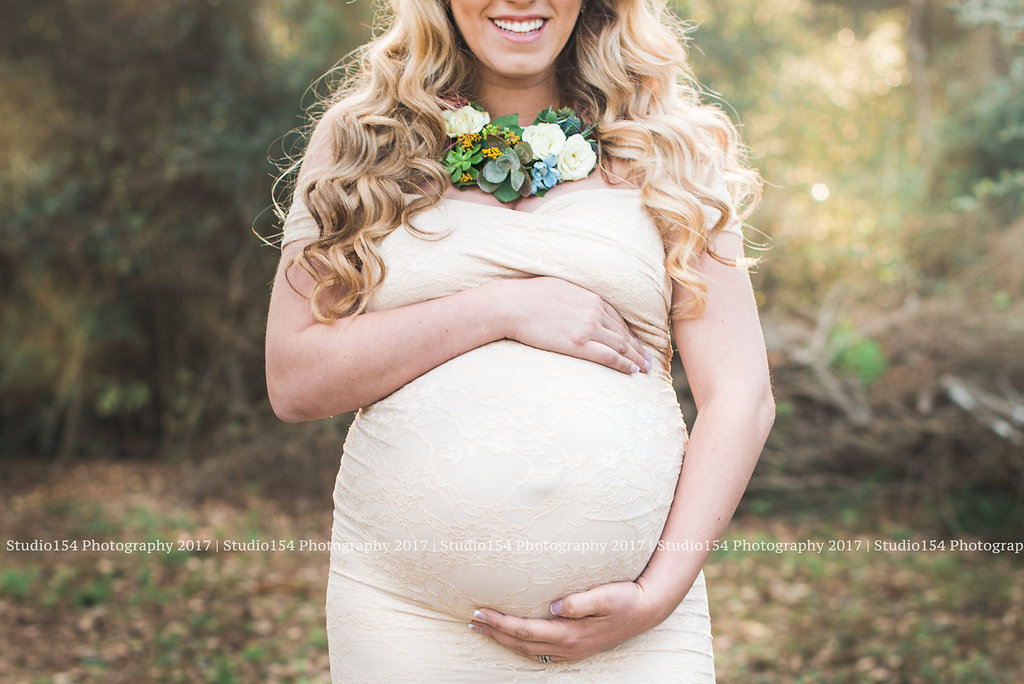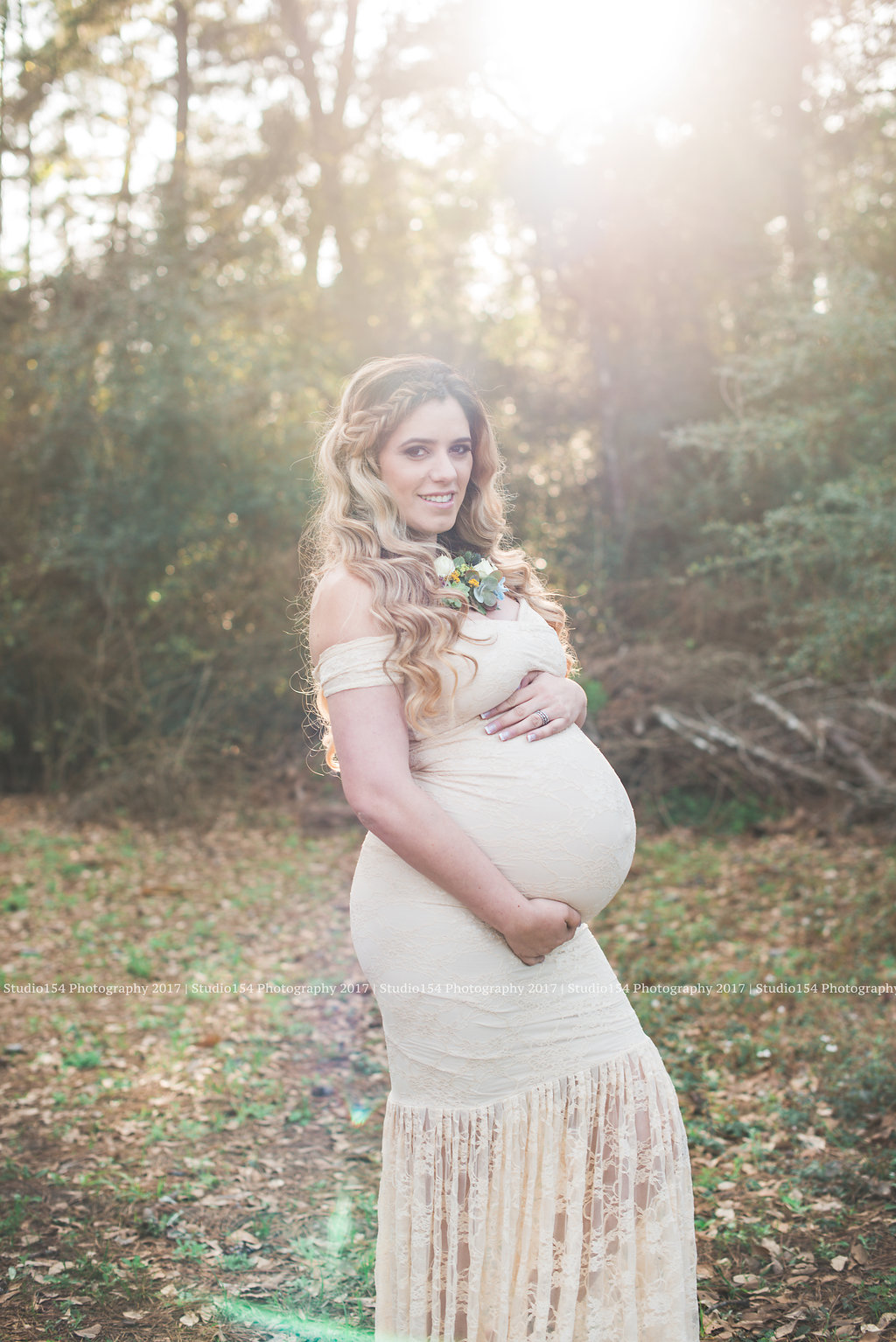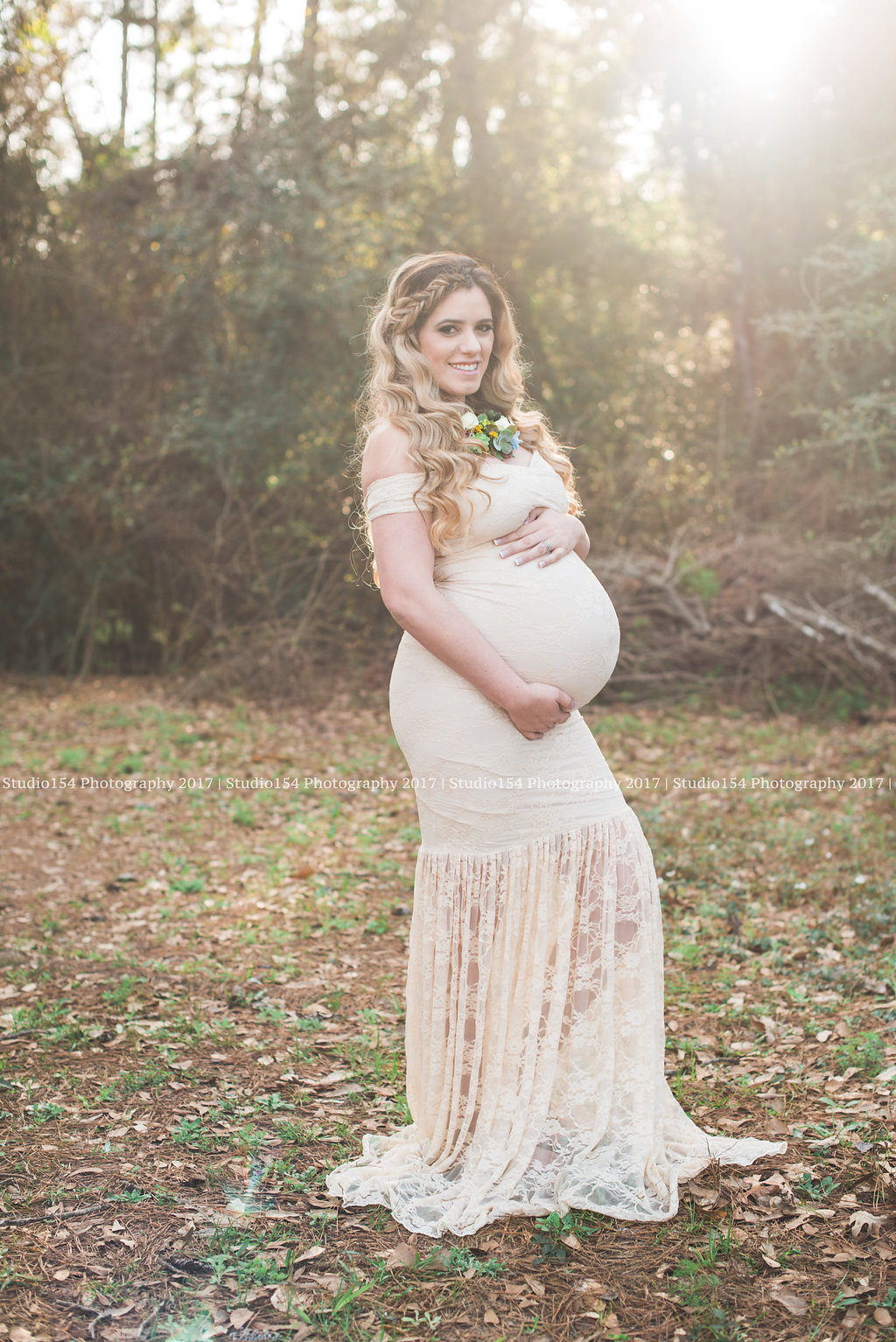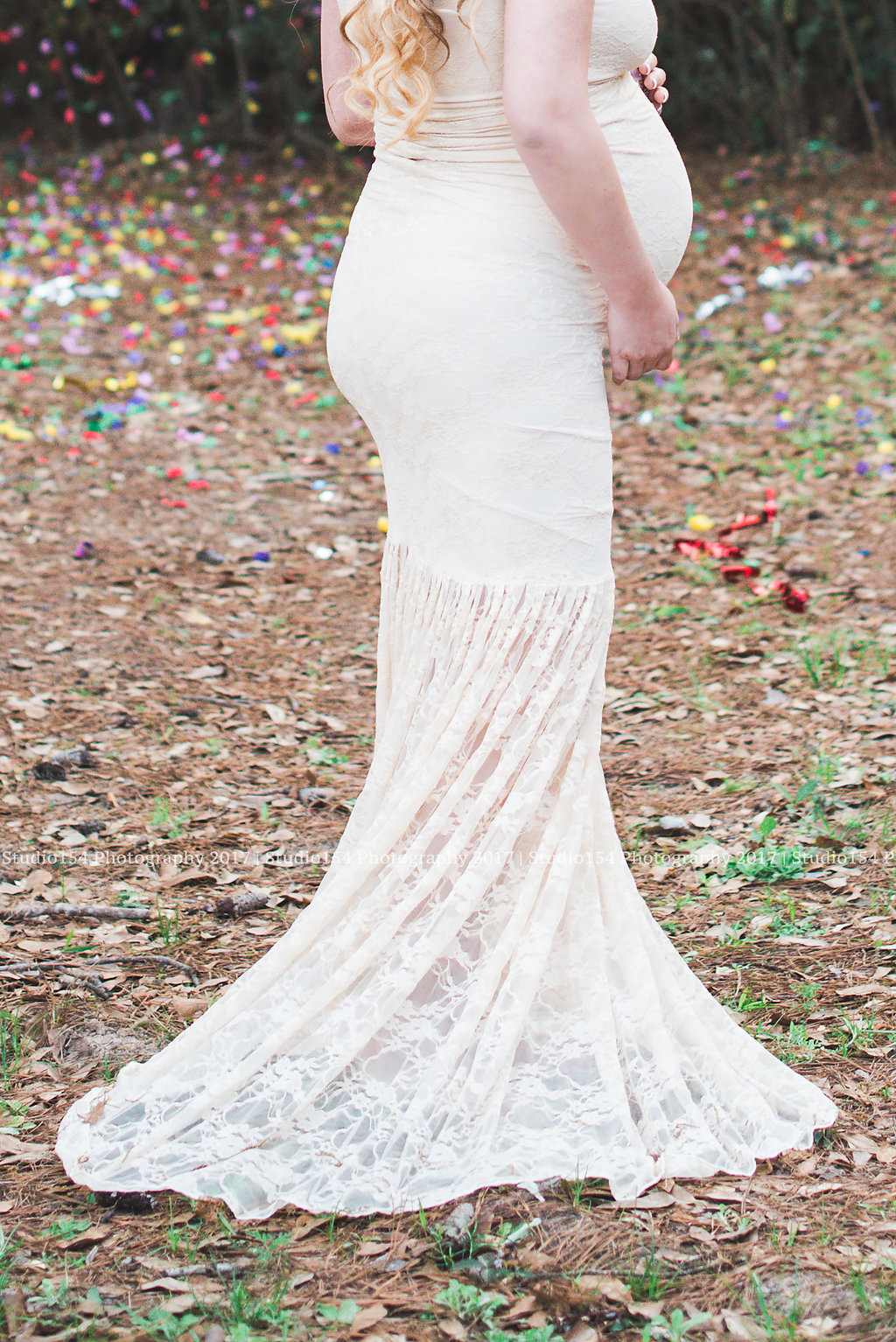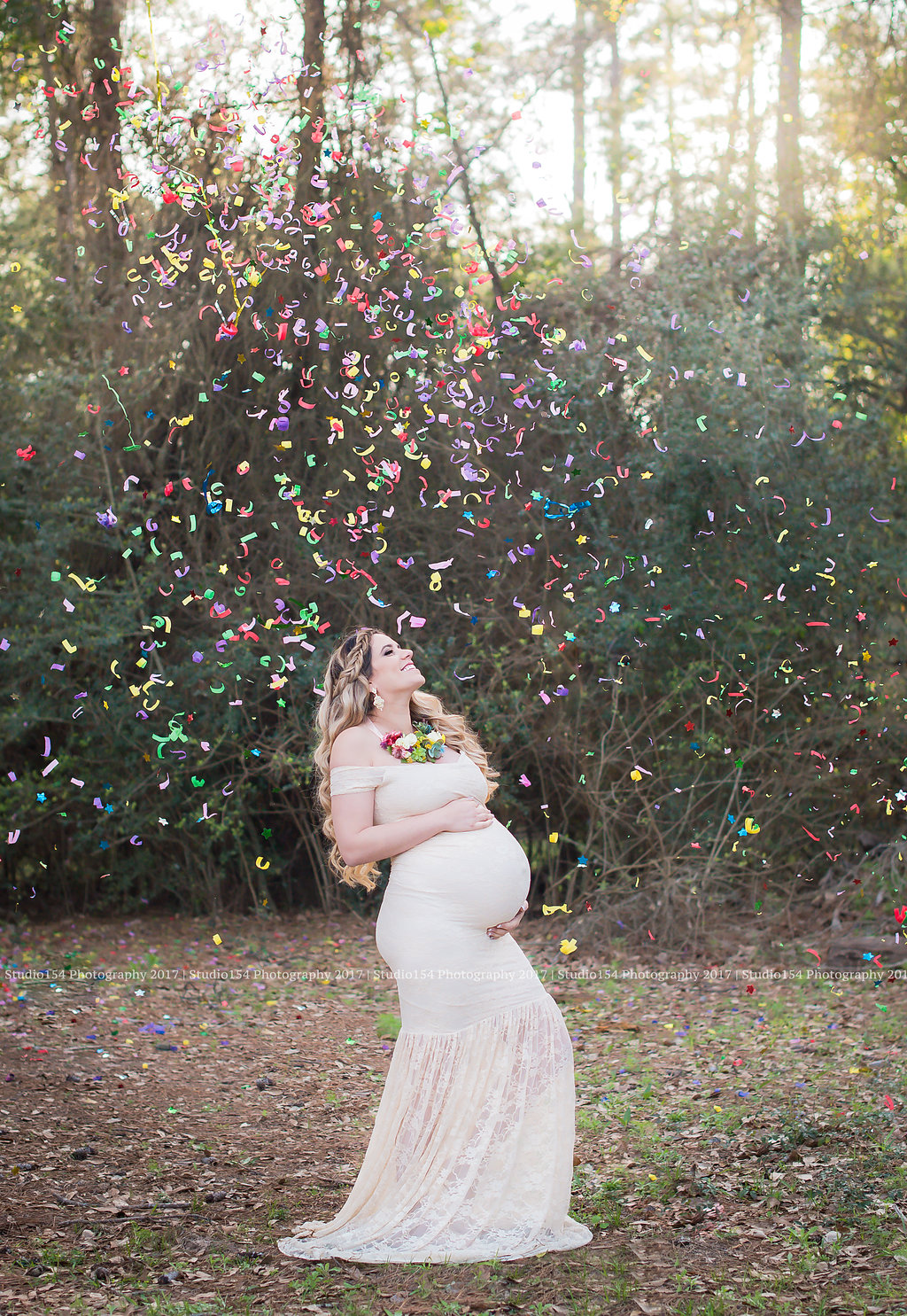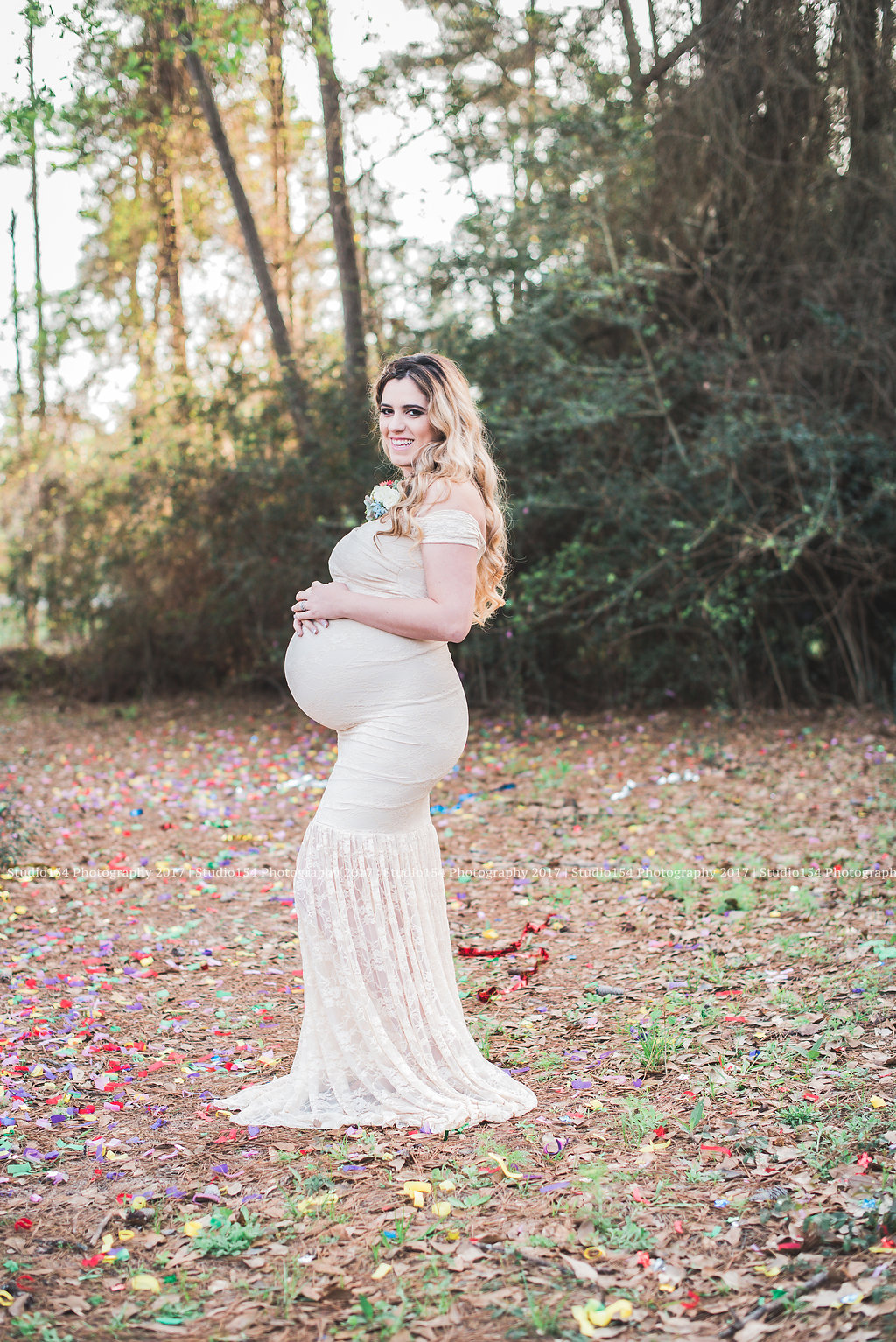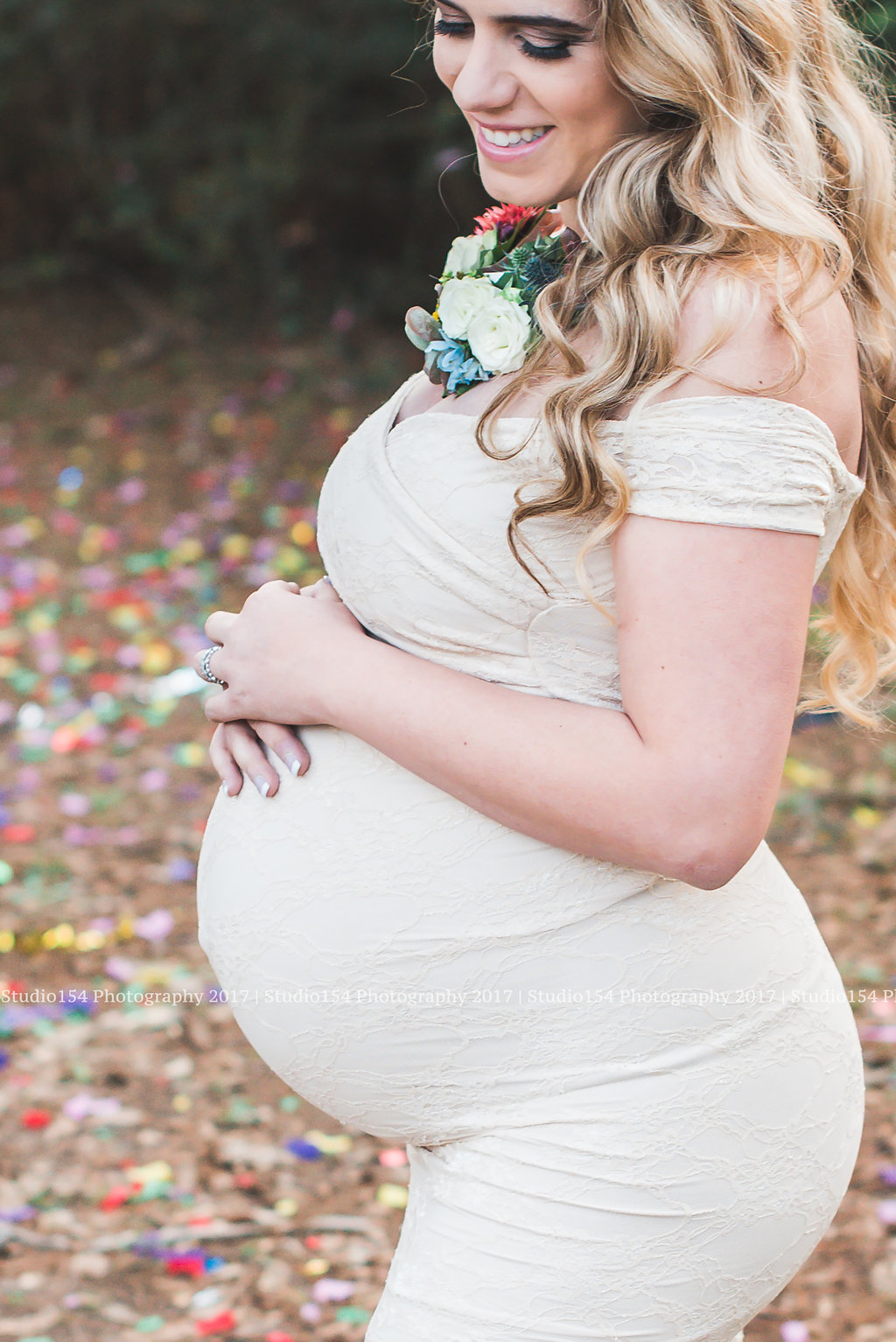 Hair & Makeup: Tease HTX // Floral Necklace: Bramble & Bee //Maternity Gown: Sew Trendy //Photographer: Lauren Giles of Studio154 Photography