Step 1: Be a mom.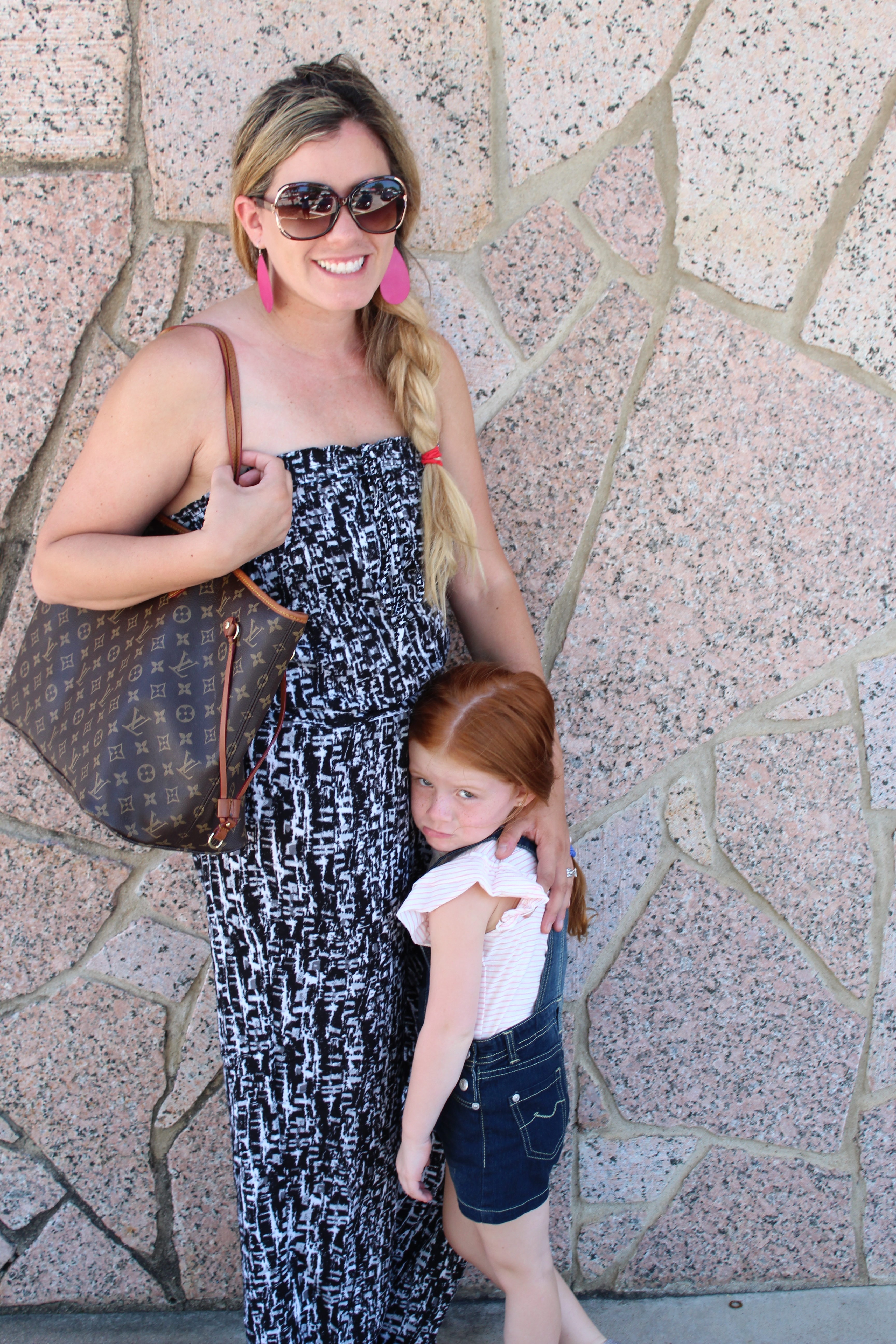 Step 2: Pick a name for you blog. Just remember this name will be with you forever. Ha, just kidding,  it'll be with you until you change it and re-brand ( If you ever choose to).  I knew when I first started out that I wanted to reach other moms with my stories and struggles. I wanted my family name to be incorporated in my blog name. My blog is about my lifestyle, my role as a mother, and our family. I decided to go with my last name.
Step 3: You need a platform, a place where you want to store all of your words. Your own site. If you start with blogspot you don't own your words and if you want to monetize your blog this isn't the route you should take. I wish I knew this starting out. I went with GoDaddy for hosting and my domain! Use WordPress!
Step 4: So you classify yourself as a mom blogger and you have your site all set up. You bought a theme for your blog possibly off Etsy.com, and now it's time to set up your social media accounts.
You will want to create accounts for all of these channels to better optimize your reach! I think it's best if you try and create your handle to be your blog name across the board. For example, my blog is The Ashmores Blog so I wanted that to be my handle for every social media channel I had if possible.
Instagram/ @theashmoresblog
Facebook/ facebook.com/theashmores
Twitter/ @theashmoresblog
Pinterest/ @theashmoresblog
Google Plus/ Brittany Ashmore
StumbleUpon
YouTube if you want to do videos.
Snapchat ( or just create Instastories, I like them better)
After you've started to grow your social media reach now it's time to reach out to brands and influencer networks. You can see my list of favorite networks to join HERE!!!!!!!!!!!!!
Another helpful tip is to join Facebook blog groups. These groups are there to help you with your engagement, to share your blog posts, to ask questions, and to basically just grow as a blogger. I must say my group is my favorite group to be in! Check it out HERE!!!!
Lastly, you are going to want to find your TRIBE, a group of like-minded ladies who support and encourage you on this blogging journey. Find other moms, love on them, support them, share their content, and help each other grow as MOM BLOGGERS!
Now I didn't have a ton of resources when I started out over 3 years ago. Pinterest was a great tool and also getting to know other bloggers who offered their advice was helpful as well.
I just want to state this. Starting a blog is hard. Maintaining it is hard. Not everyone will agree with your choices. Not everyone will agree with what you share. They won't even always understand how you can be so open about your life. If you want your voice to be heard and to do good GO FOR IT! Blogging has been such an amazing opportunity for me and it can be for you too! Just be prepared to work hard!
If you ever have any questions please don't hesitate to ask!

( Pinterest photo taken by Lauren Giles)