Jerod and I had the opportunity to visit Denver recently WITHOUT kids! Flights were so cheap so we decided to book it last minute ( weeks before our trip). Our oldest was going to be away at church camp the same weekend so it worked out perfectly and we found a sitter! Our last out of state trip was to Arkansas! Check it out!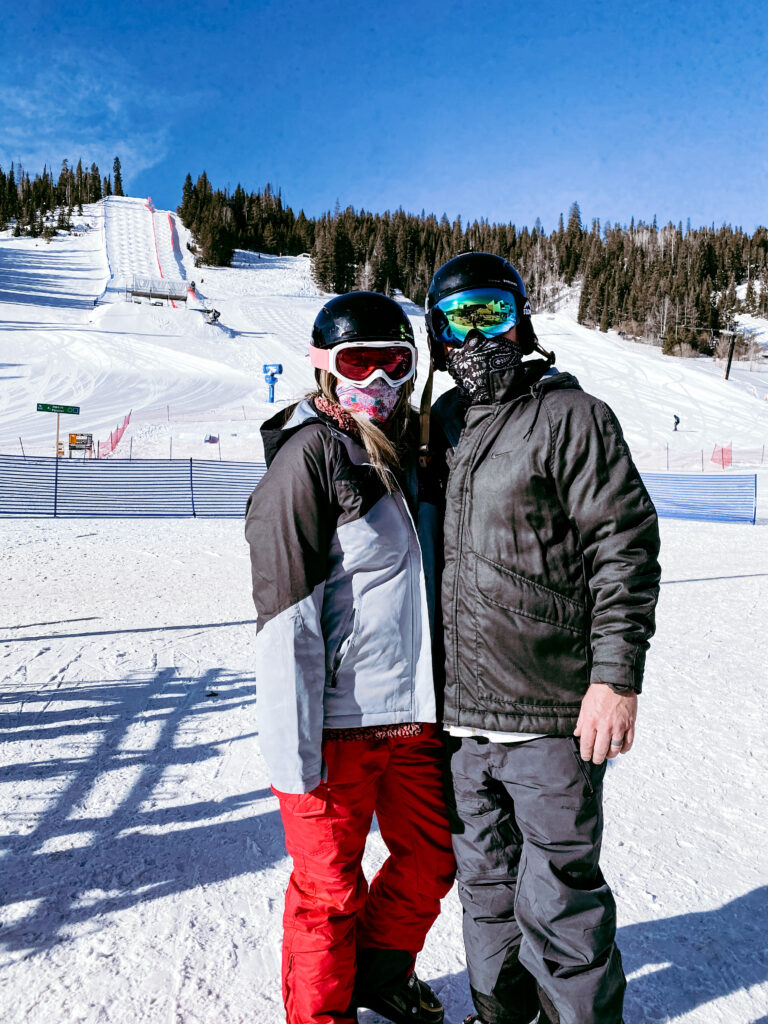 After buying our airline tickets Jerod found us a cute AirBNB in a great location right near the football stadium. He decided we would ski at Winter Park! It was my first time skiing and I was so excited! The skit resort was about an hour from our house. I am so glad we didn't stay on site because we only skied for about half a day. We would've been stuck there after we skied. Plus lift tickets aren't cheap so we only bought for one day in case we didn't want to go back.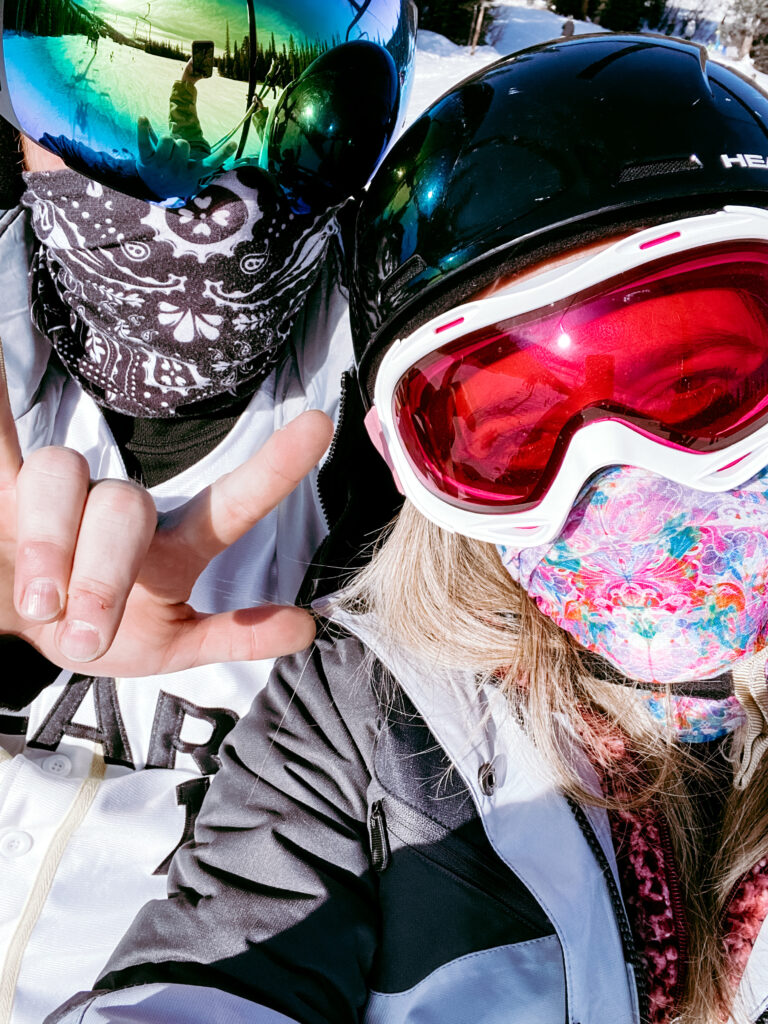 Staying downtown was the way to go! We also loved getting to have a whole townhouse to ourselves.
Next I needed clothes and accessories for skiing! I went with Arctix for my ski jacket, ski pants, and gloves! All of it kept me warm and was needed for my trip!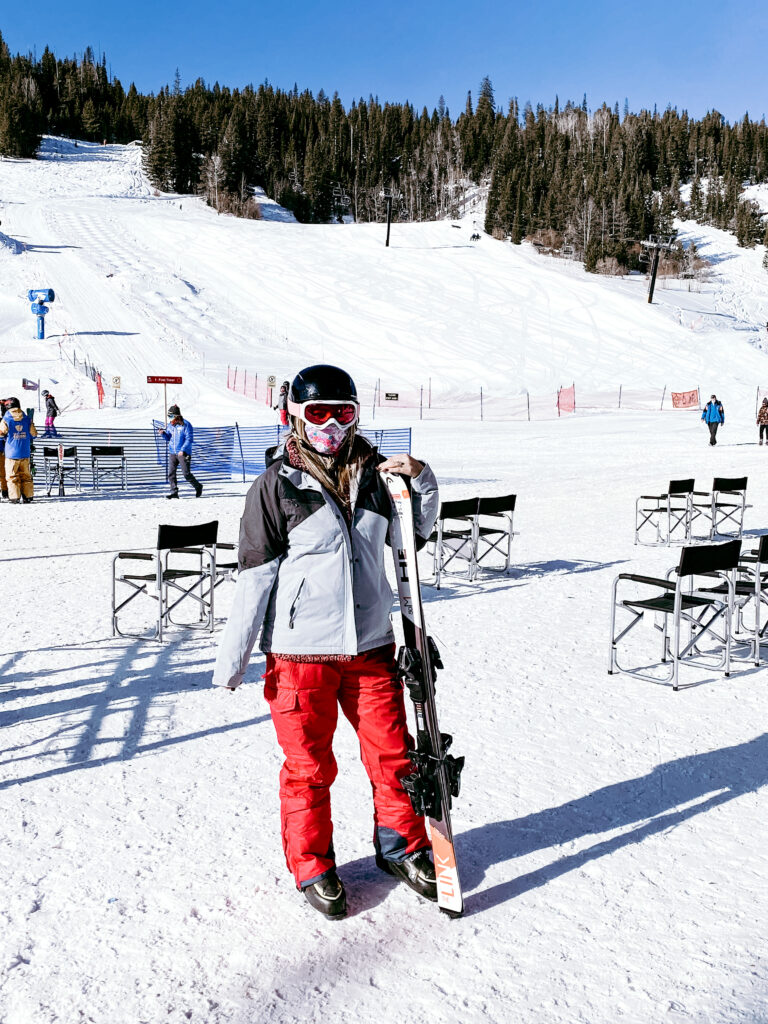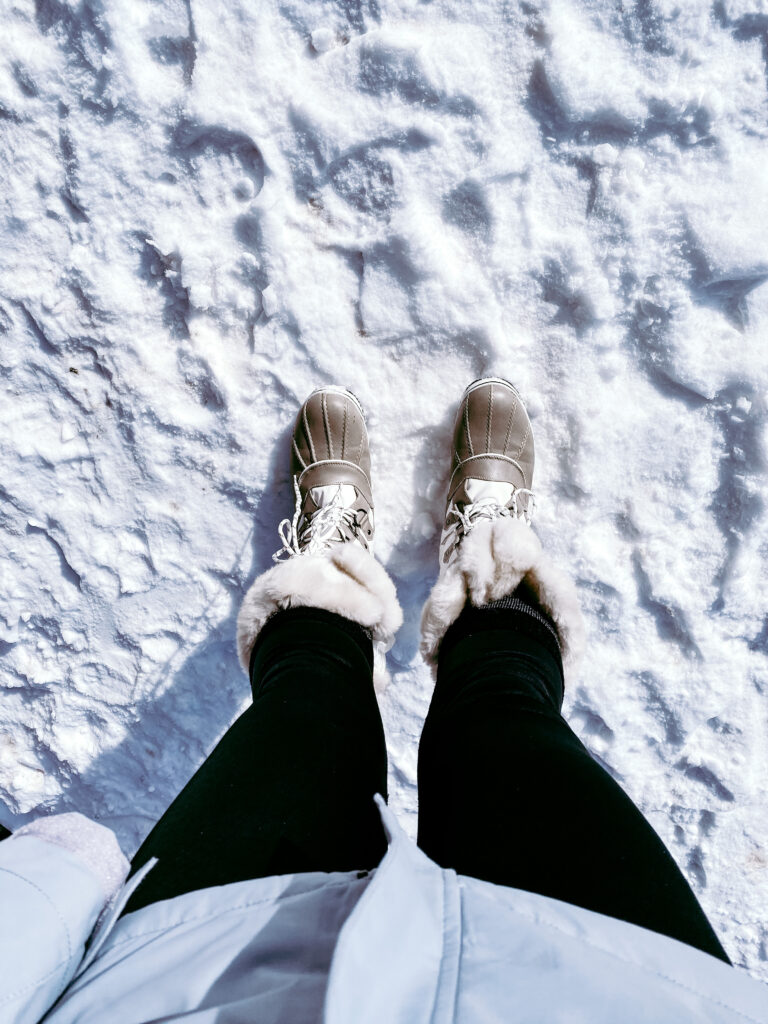 I visited a few local coffee shops and loved getting to see my first frozen lake. Sloane's lake was gorgeous!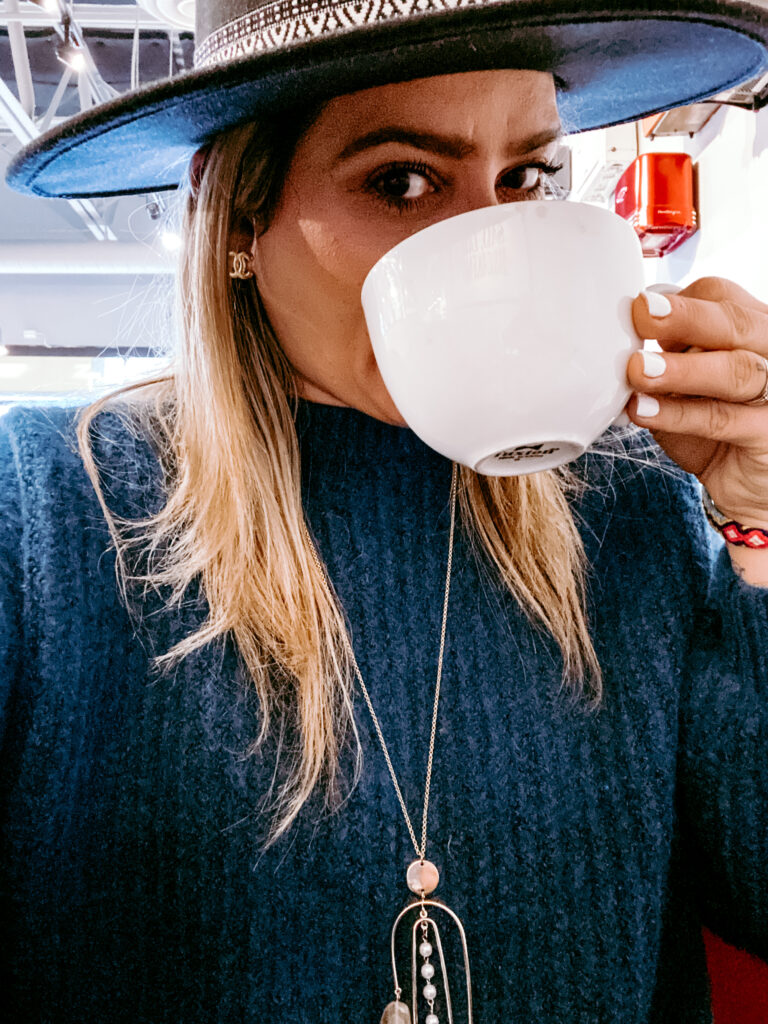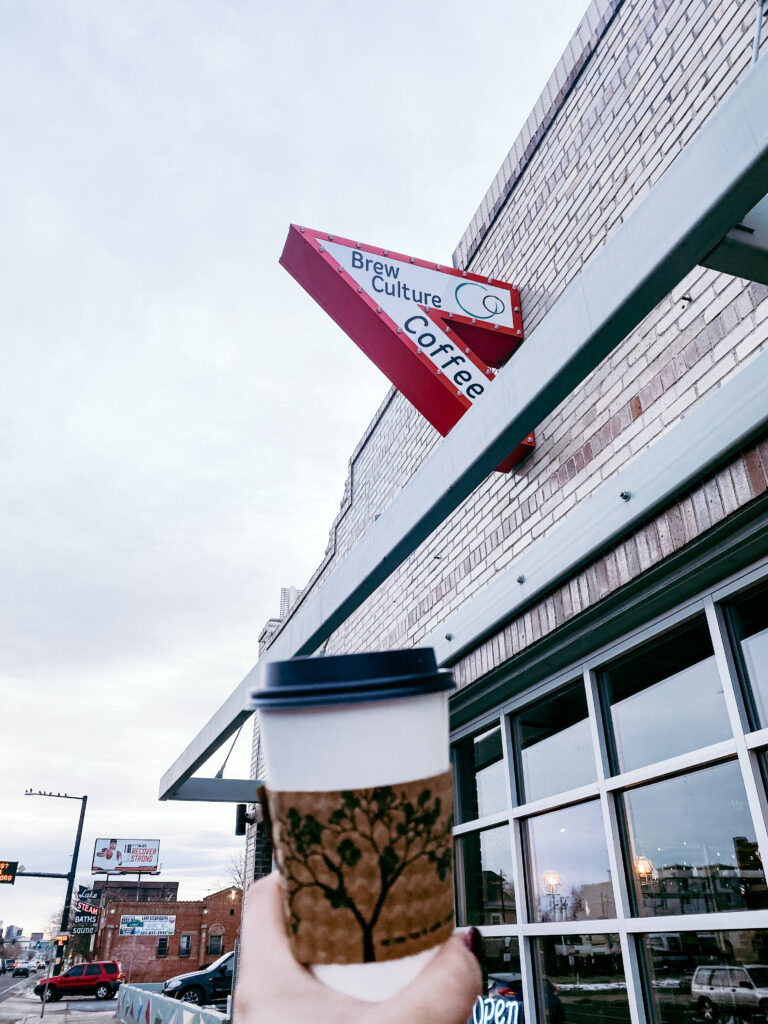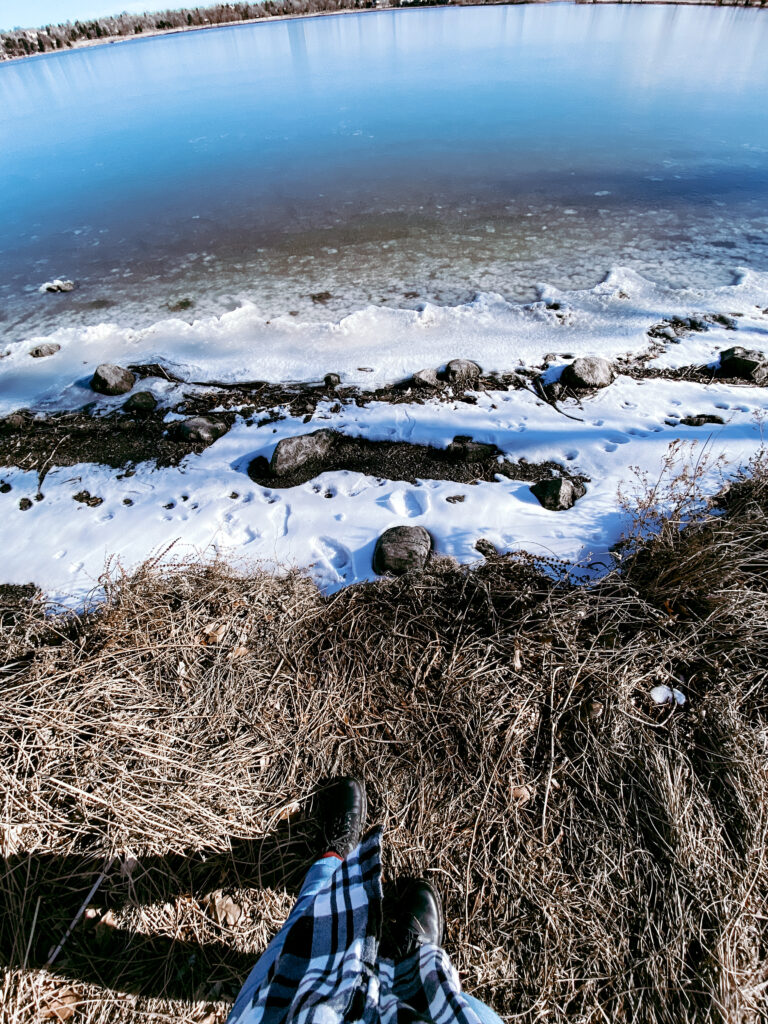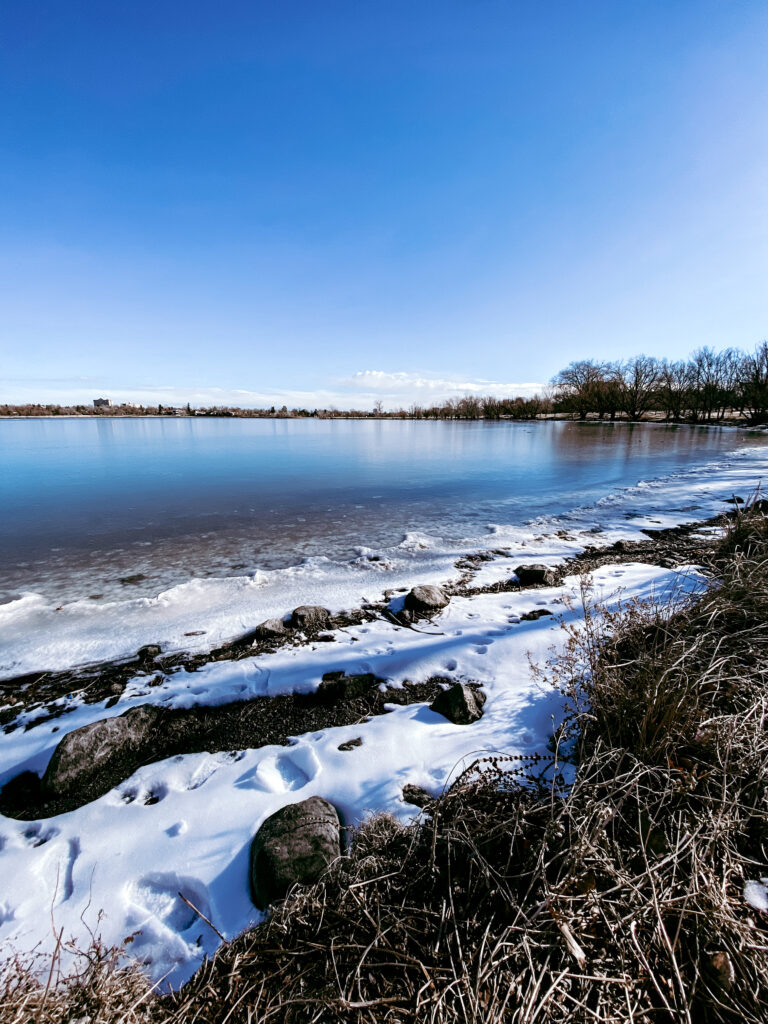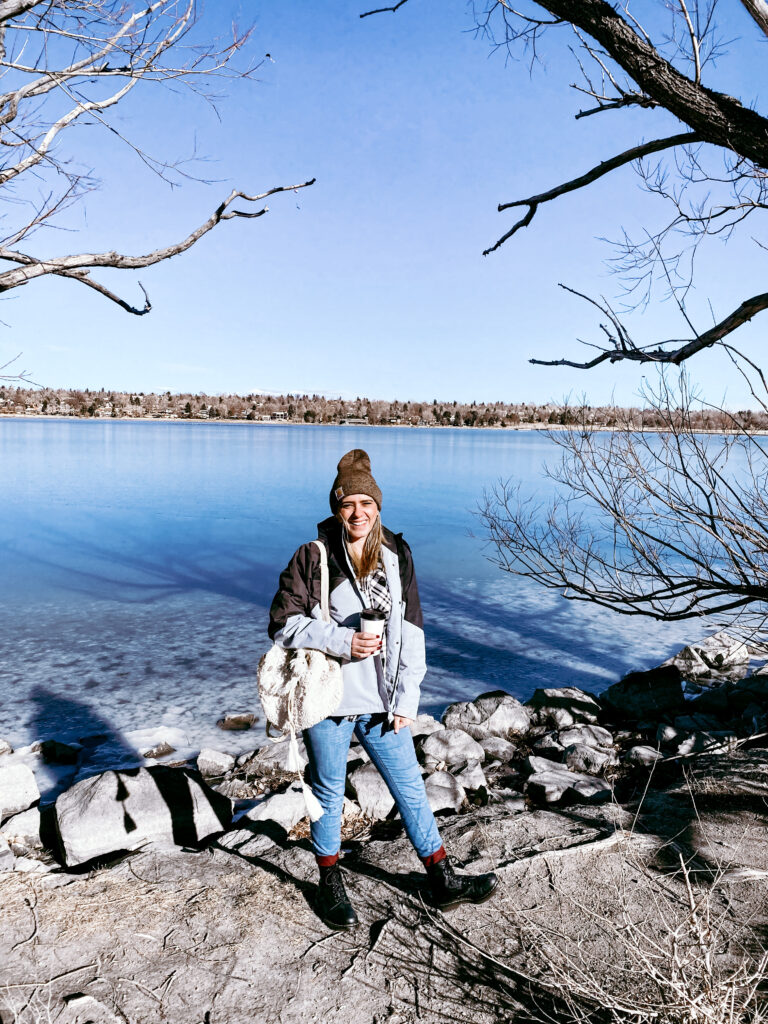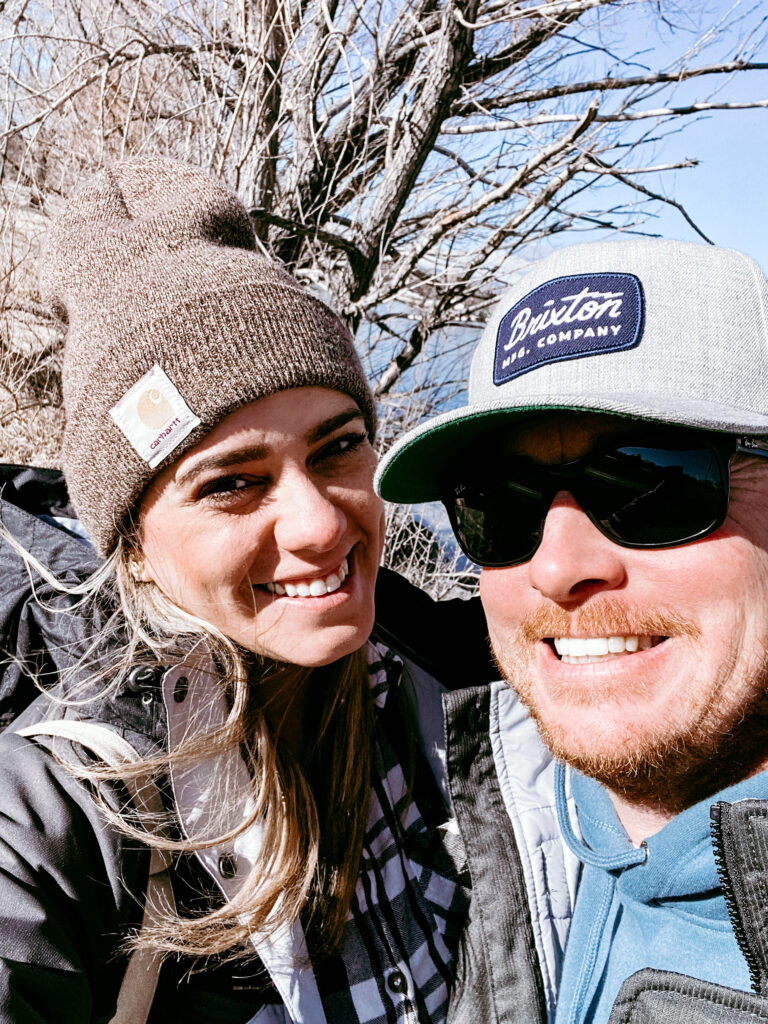 We got to try the famous Blue Pan pizza and it didn't disappoint! It was authentic Detroit Style Pizza! It was SOOOOO delicious! Their restaurant isn't open to dine in but they do offer contactless pizza delivery!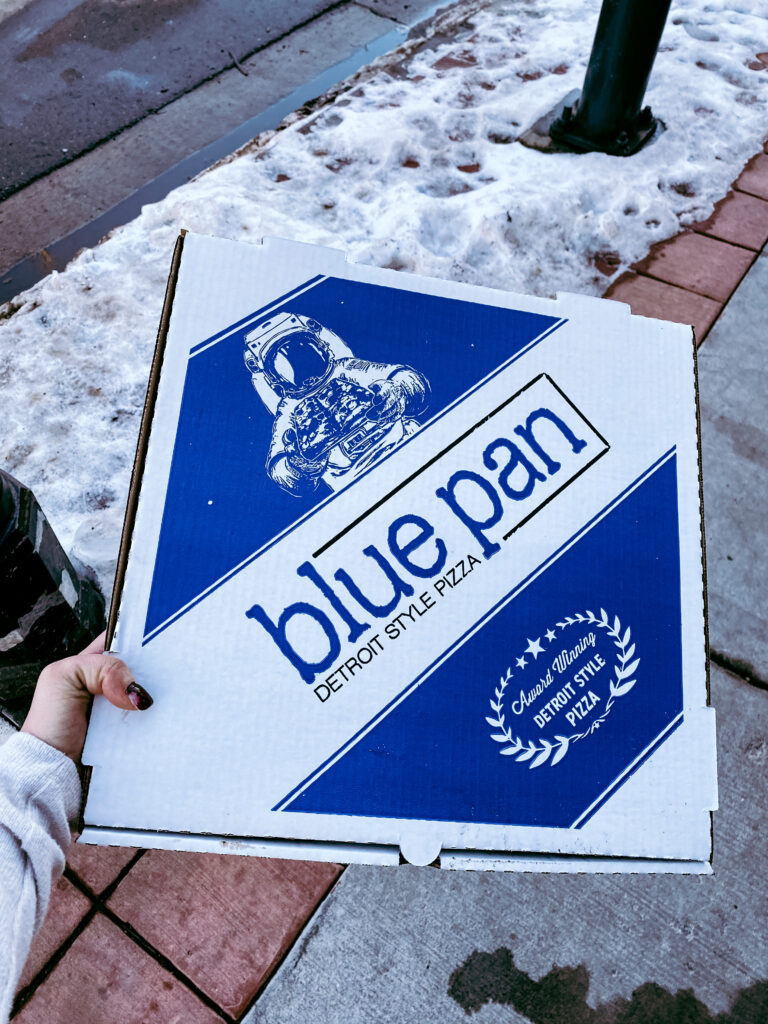 One restaurant we were able to eat inside was Briar Common Brewery + Eatery! Their drinks and ahi tuna poke bowl was amazing! The upstairs outdoor patio is highly requested so make sure you call ahead for a reservation.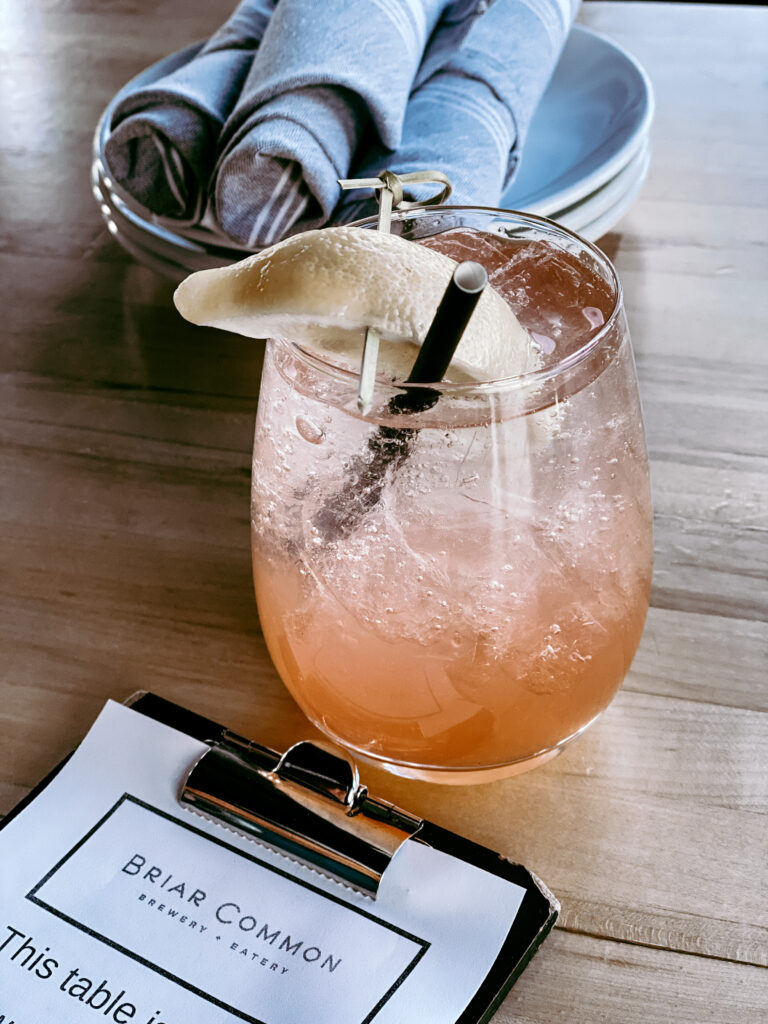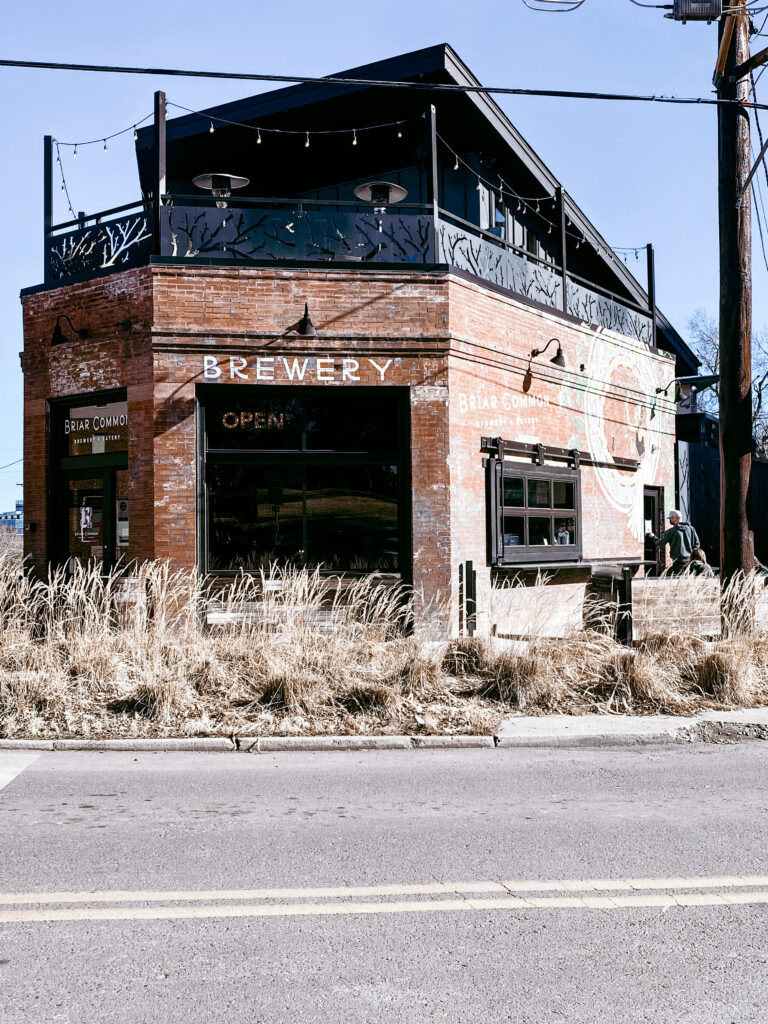 You must eat at both of these restaurants if you come to Denver!
We loved visiting the Red Rocks amphitheatre ! It was gorgeous but be prepared to walk up and down a lot of stairs!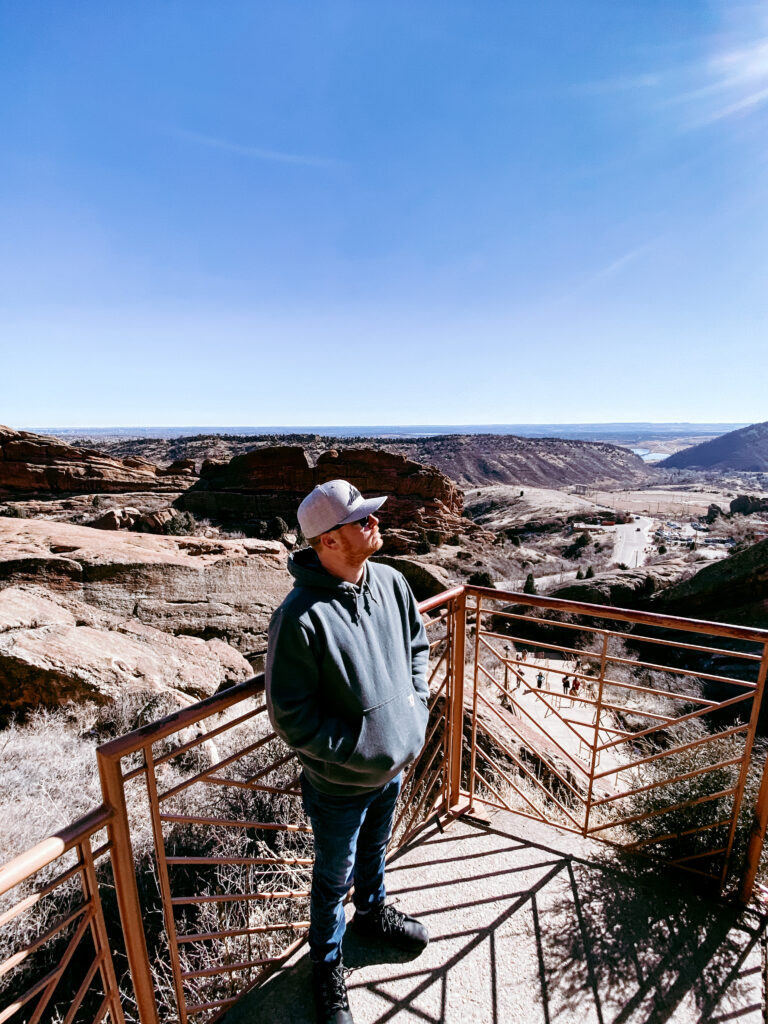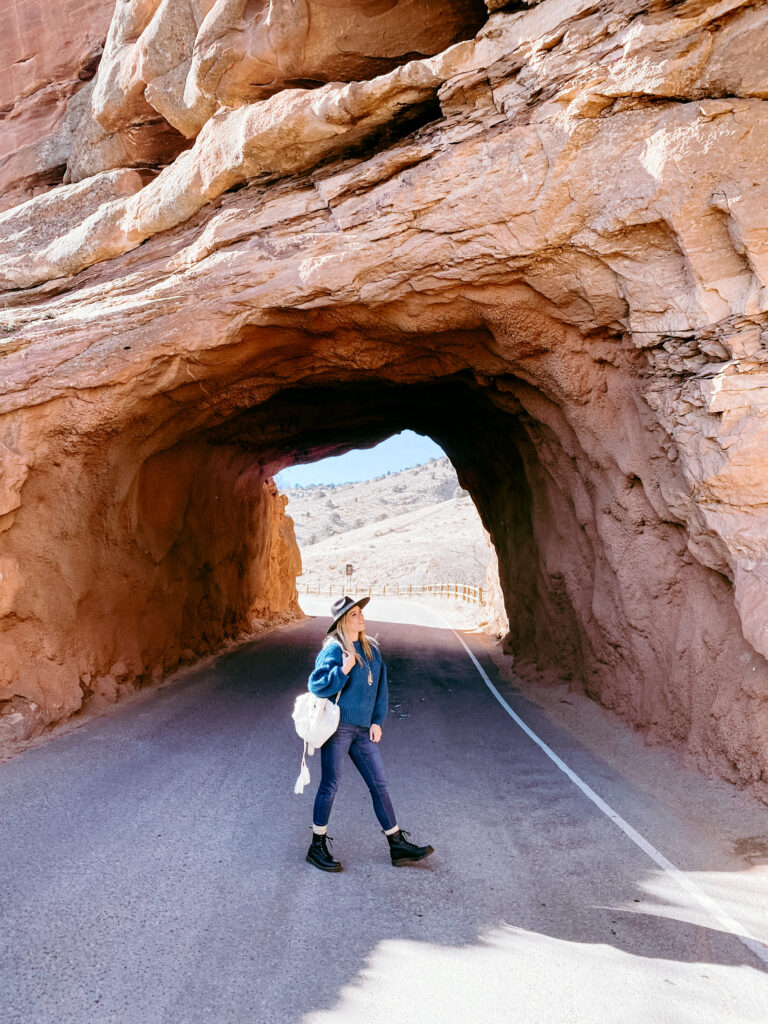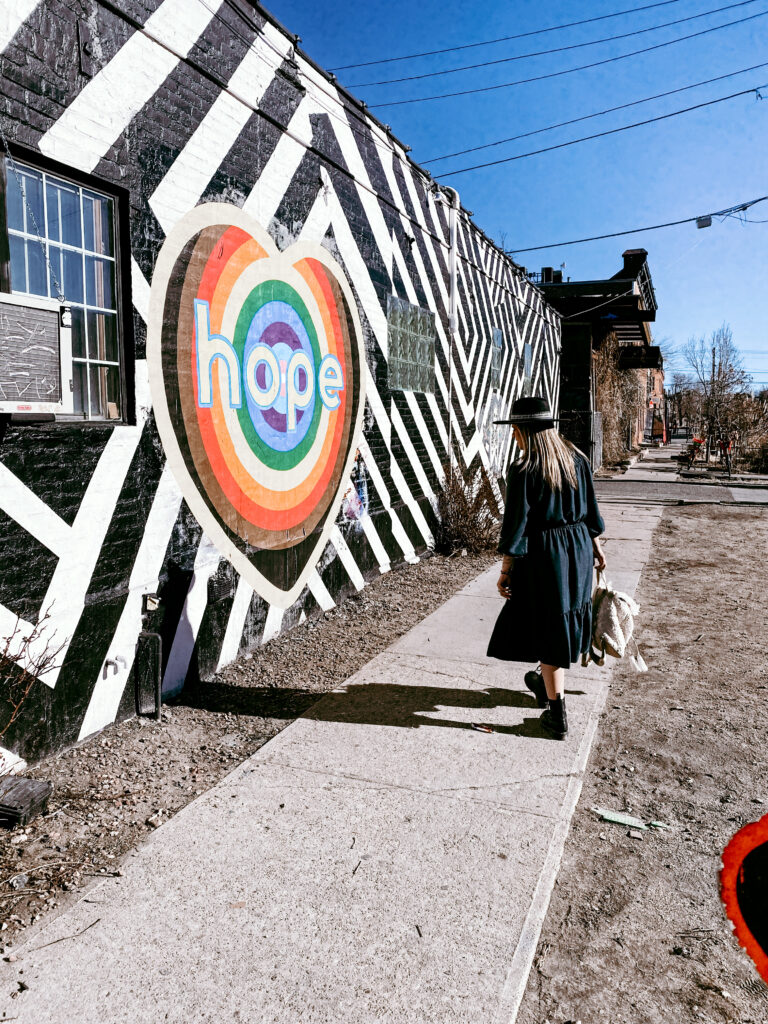 Next we visited the cute town of Idaho Springs! They had so many adorable antique shops and home of the Westbound and Down Brewing Company and coffee shop!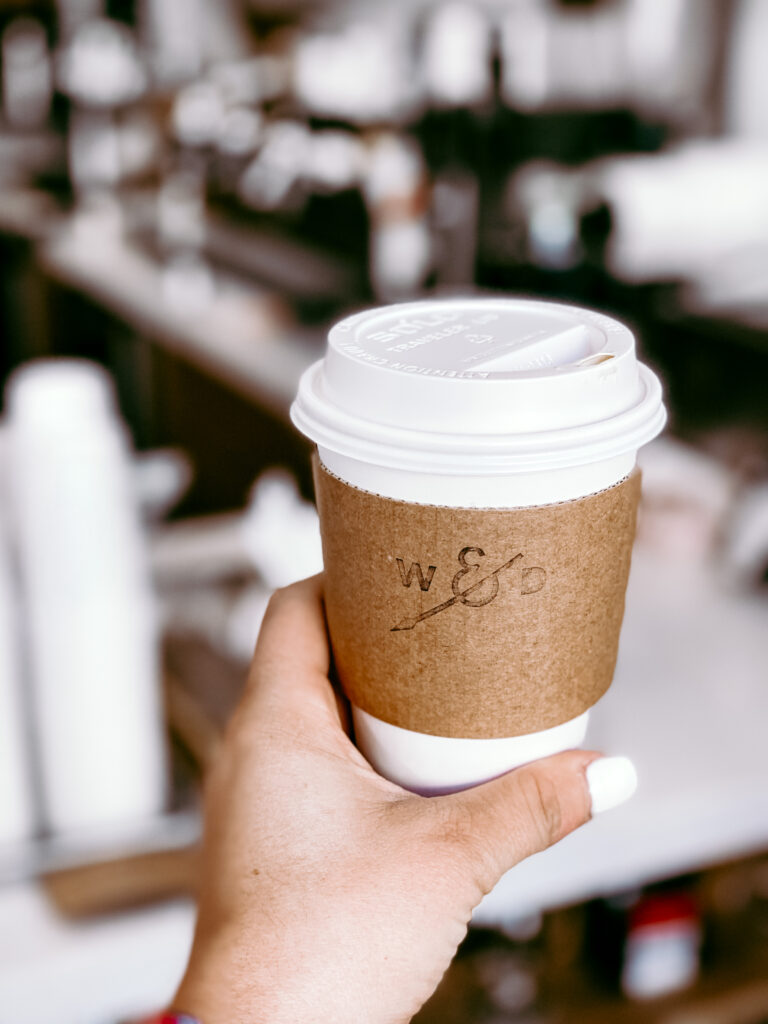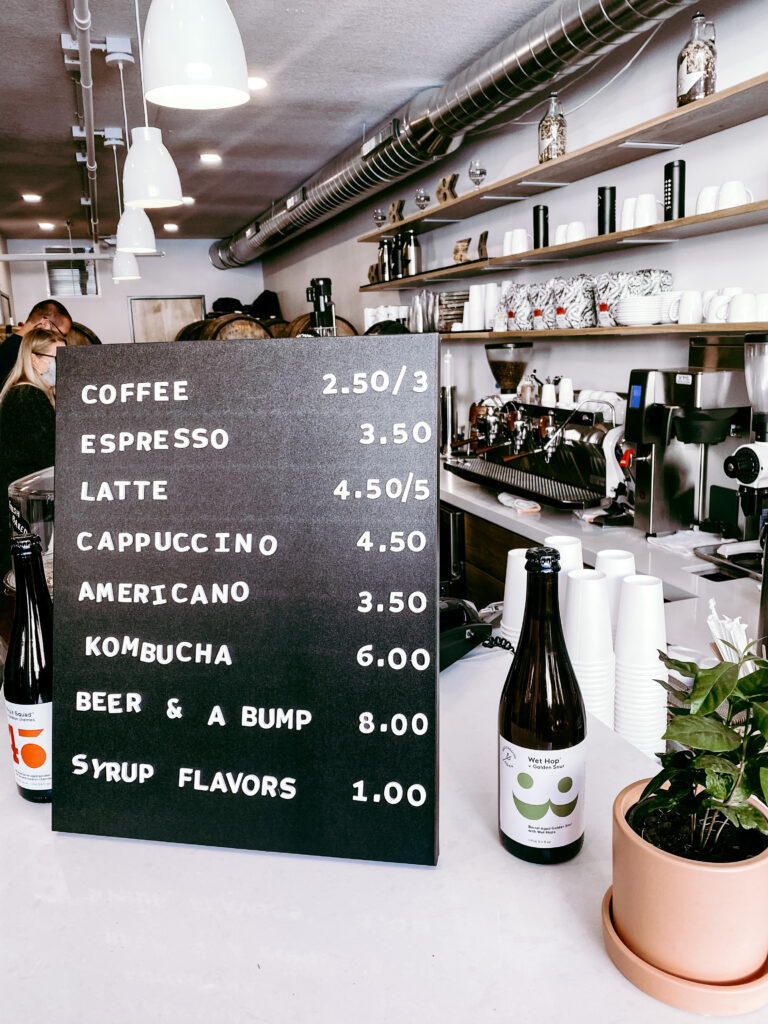 We did some shopping at the Cherry Creek Shopping Center! They had great stores there!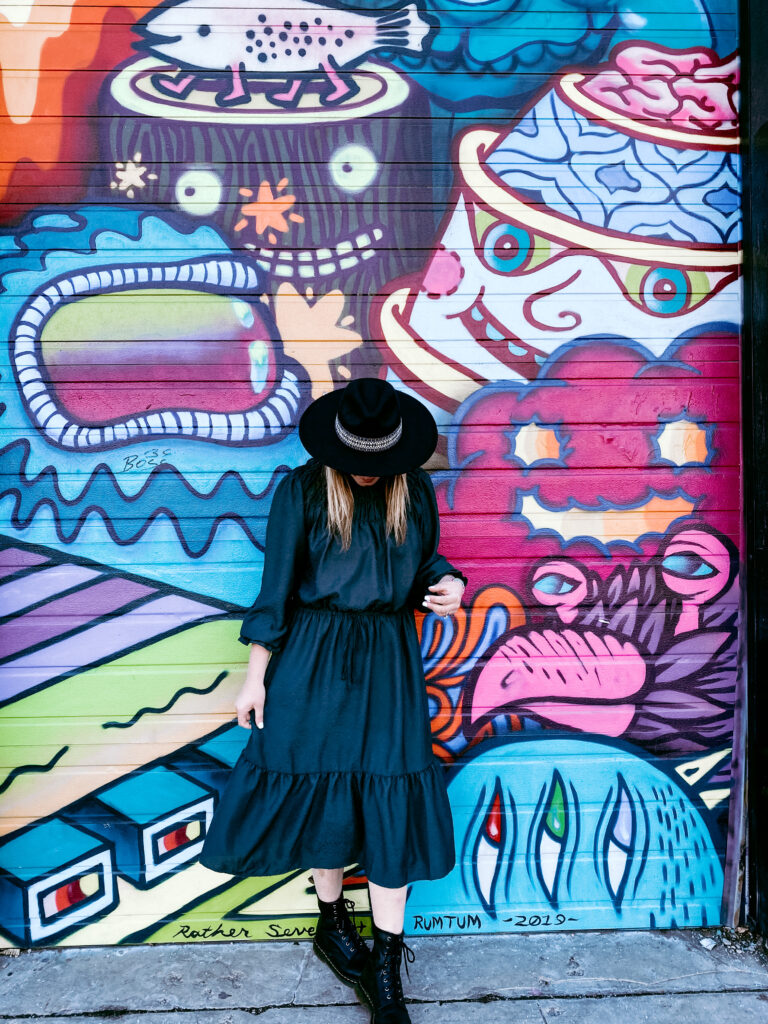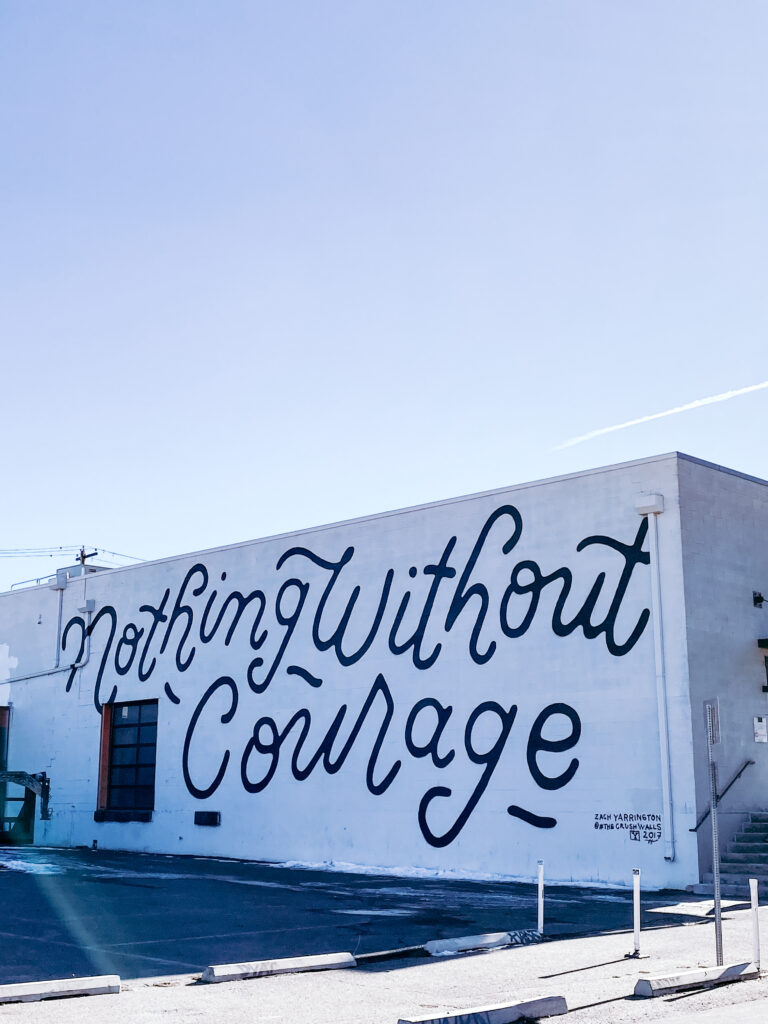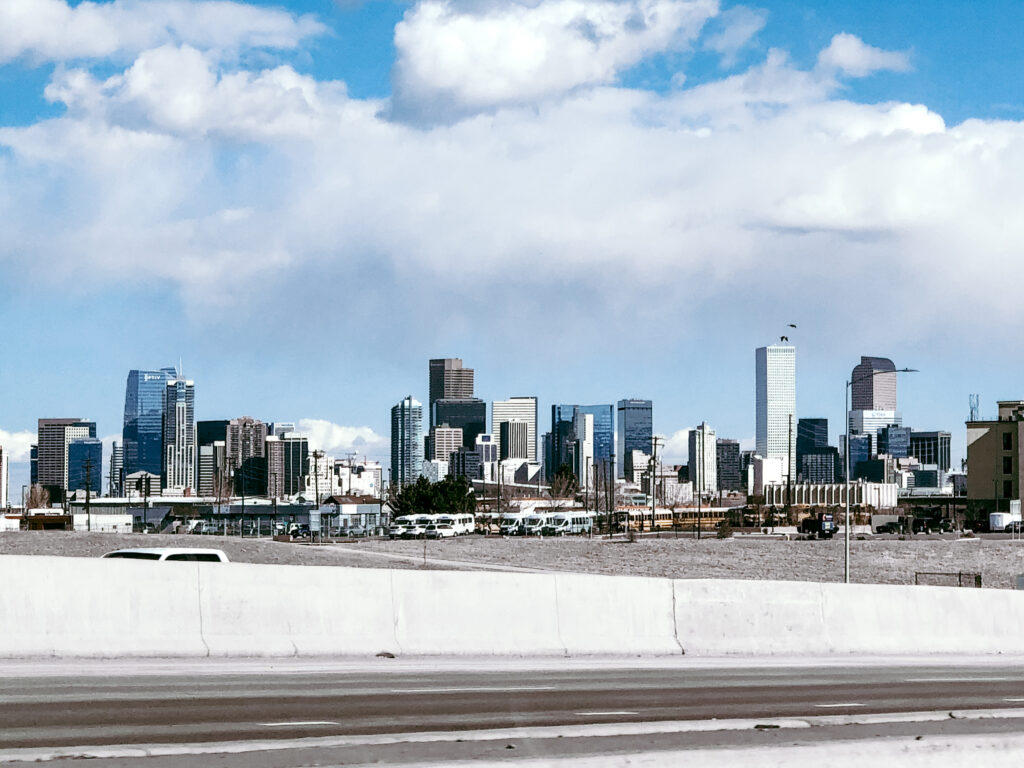 Have you been to Colorado? Did I miss anything?