A sweet friend of mine recently turned 40 and I was thrilled to help host her FIESTA! I already knew the shops I wanted involved so I reached out right away! They played a huge role in the success of this party!
We knew this fiesta had to have margaritas, tacos, queso, and a lot of bright colors!
Alpacas were also a must for the birthday girl and they were already booked before anything else! The birthday girl's sweet mom hot glued pom pom balls onto the straws and her dad cut slits on the napkins for the fringe! They were the perfect little touches!
We found an amazing taco vendor who cooked the tacos in front of us! They were so fresh and SO delicious! Street tacos were a hit! DJ R Cole was LITERALLY INCREDIBLE and on fire with his music choices all night! He didn't play one boring song!
Mr. Balloon studio did an incredible job with the balloon garland! The colors matched our fiesta perfectly! They had a gorgeous heart balloon setup at my Galentine's Party a few months ago! Check it out!
Jen loves paper created the ADORABLE napkins and cups!!!! They were a huge hit and we loved how she added the theme onto each of them! Sip Sip Ole!
Elegant Eats made an adorable 40 charcuterie board and it really came in handy before we went to bed! HAHA! It was so tasty!
The 40 marquee lights from Alpha Lit added an awesome touch and they are perfect for all parties! They have a lot of marquee light options!
I was so pumped when I found this dress. It went perfect with the fiesta theme!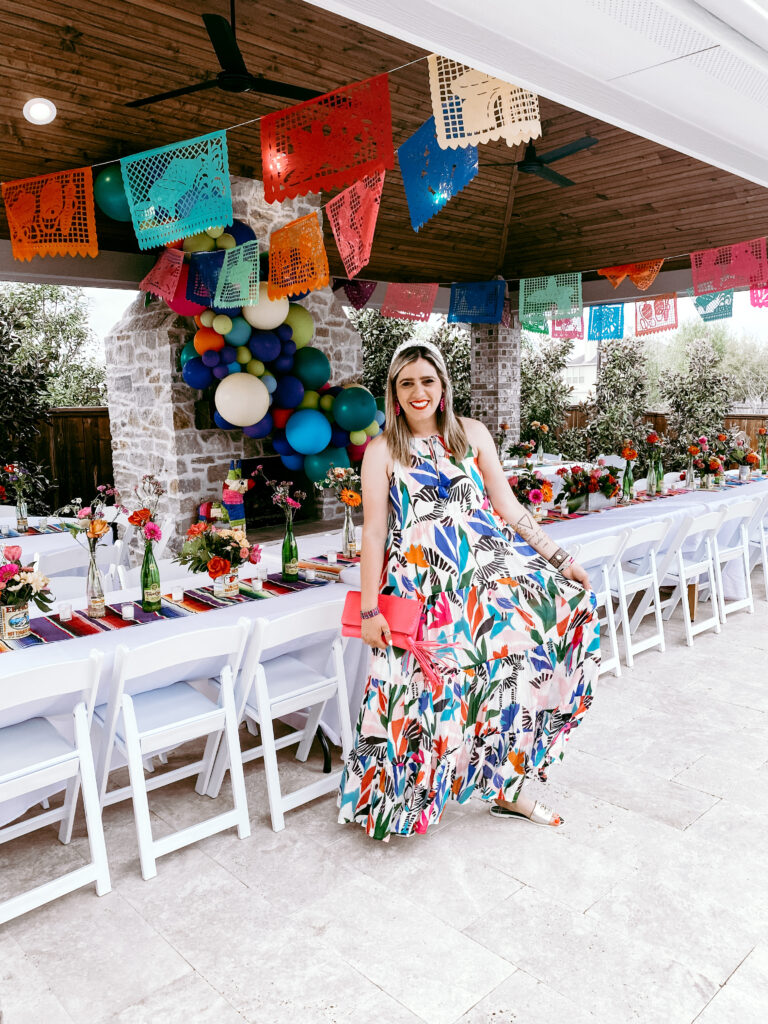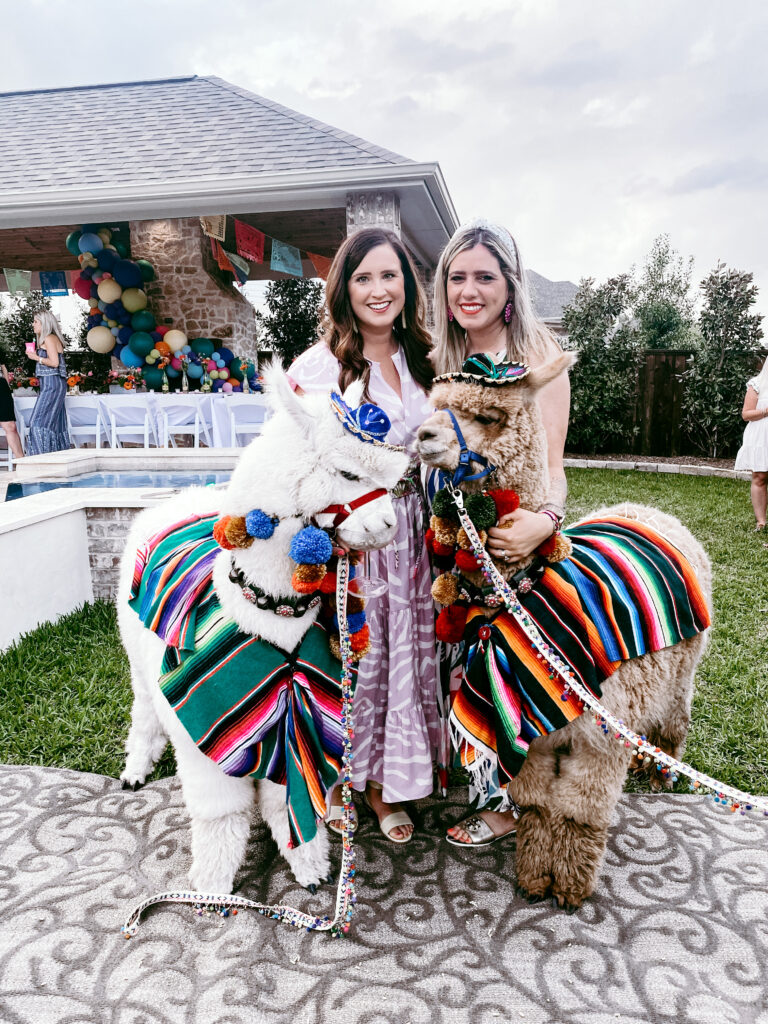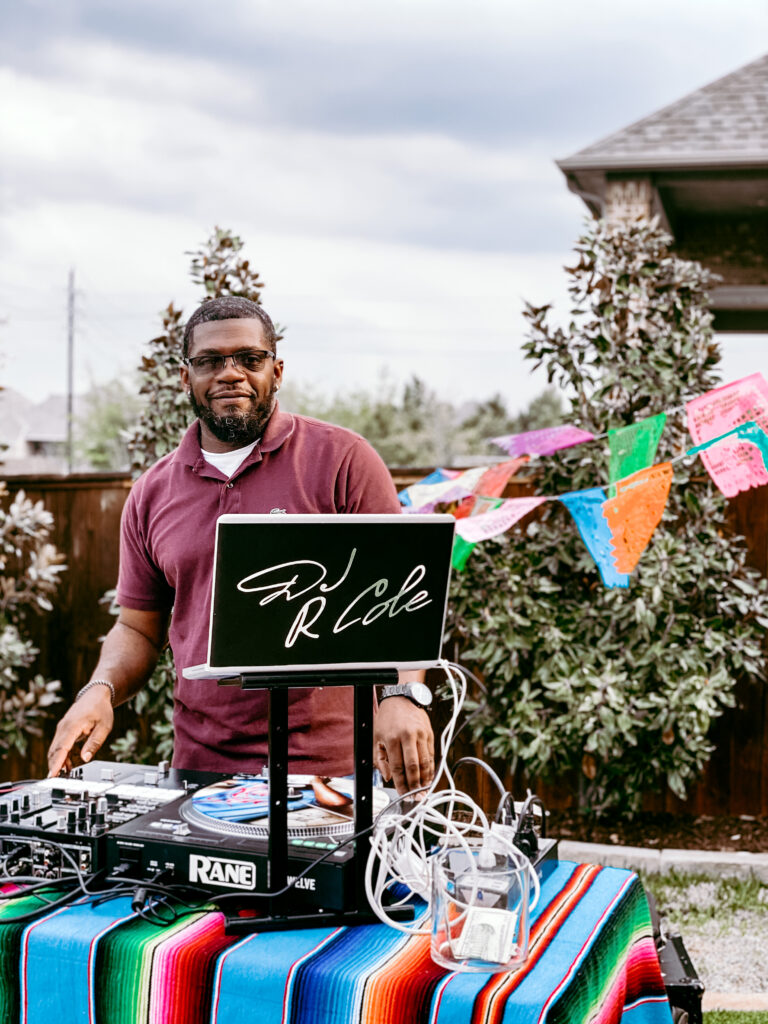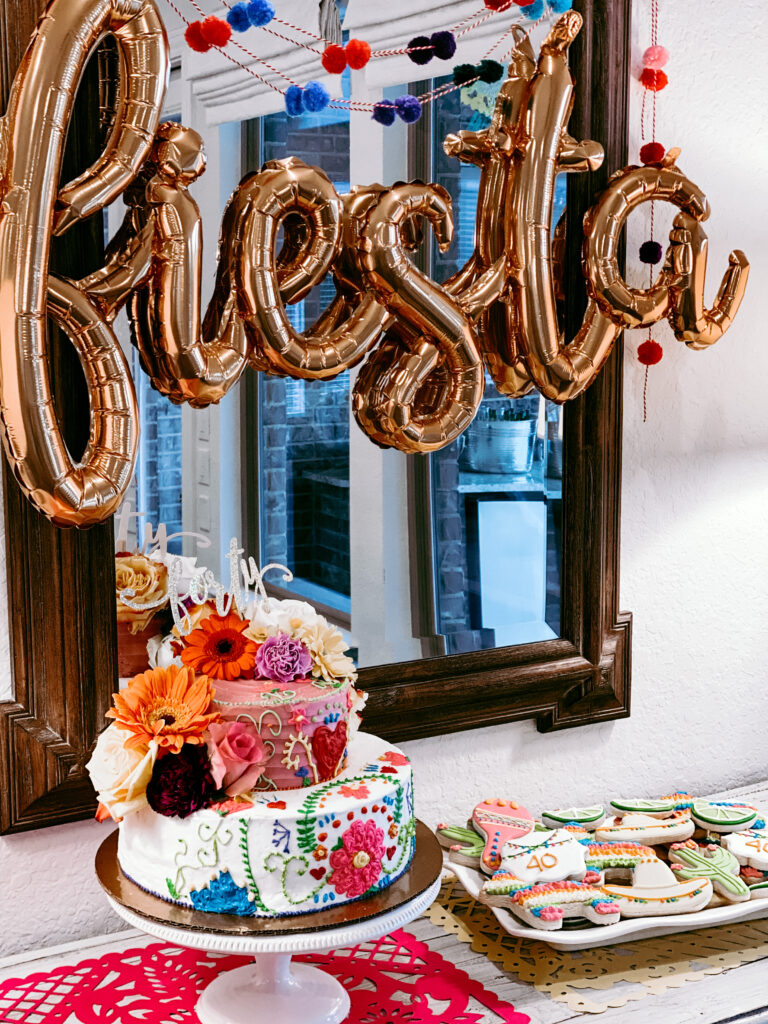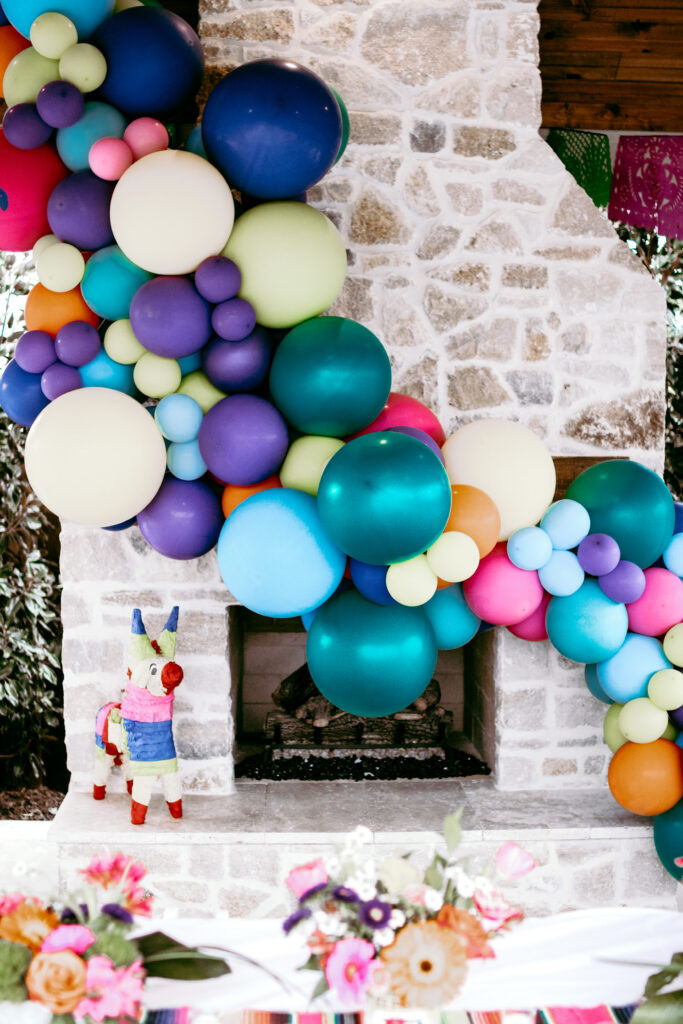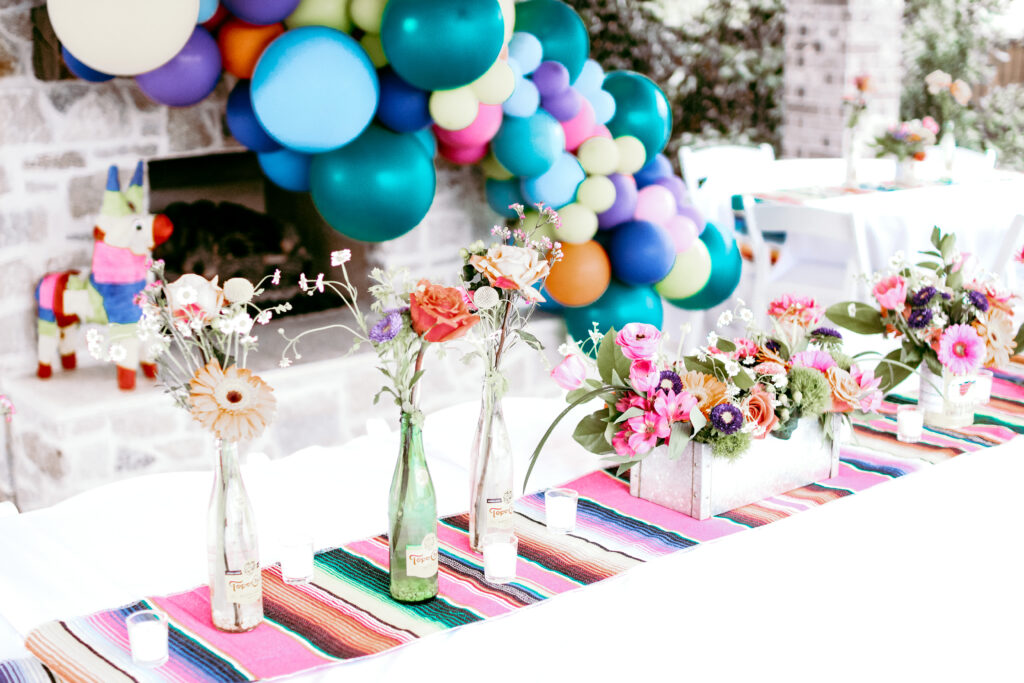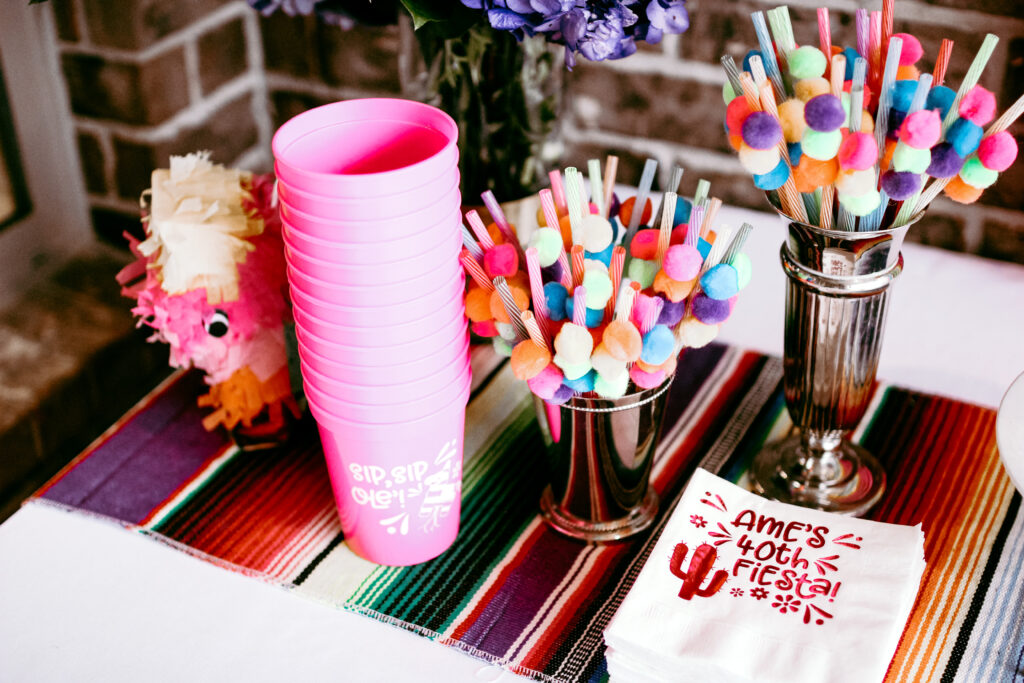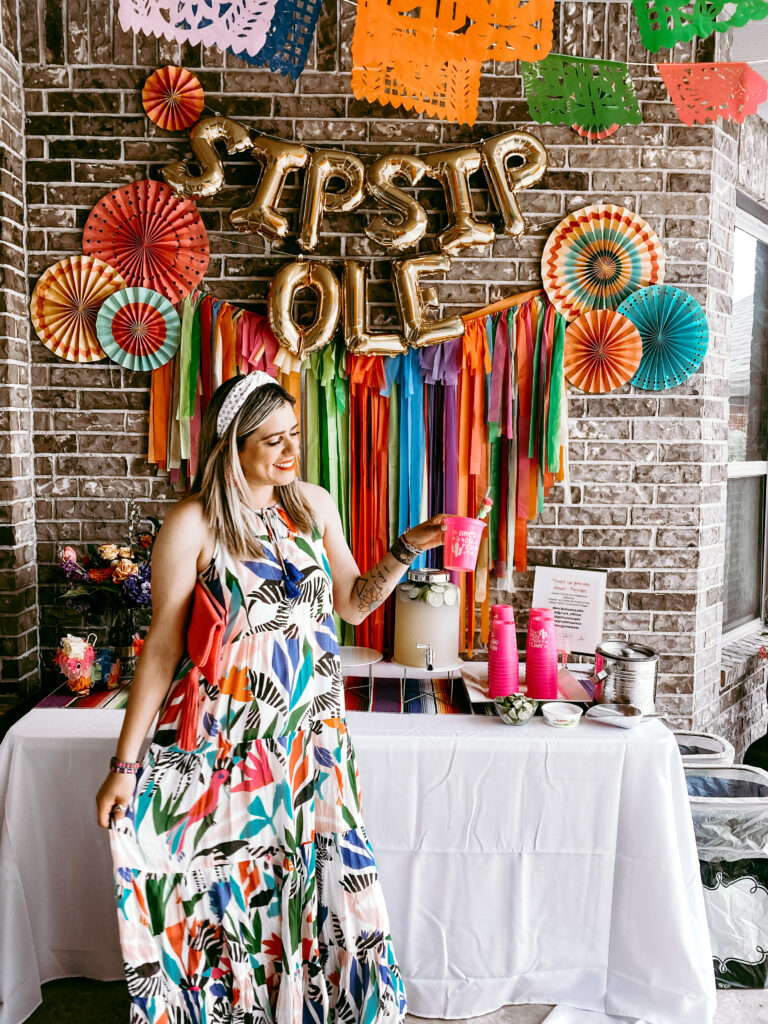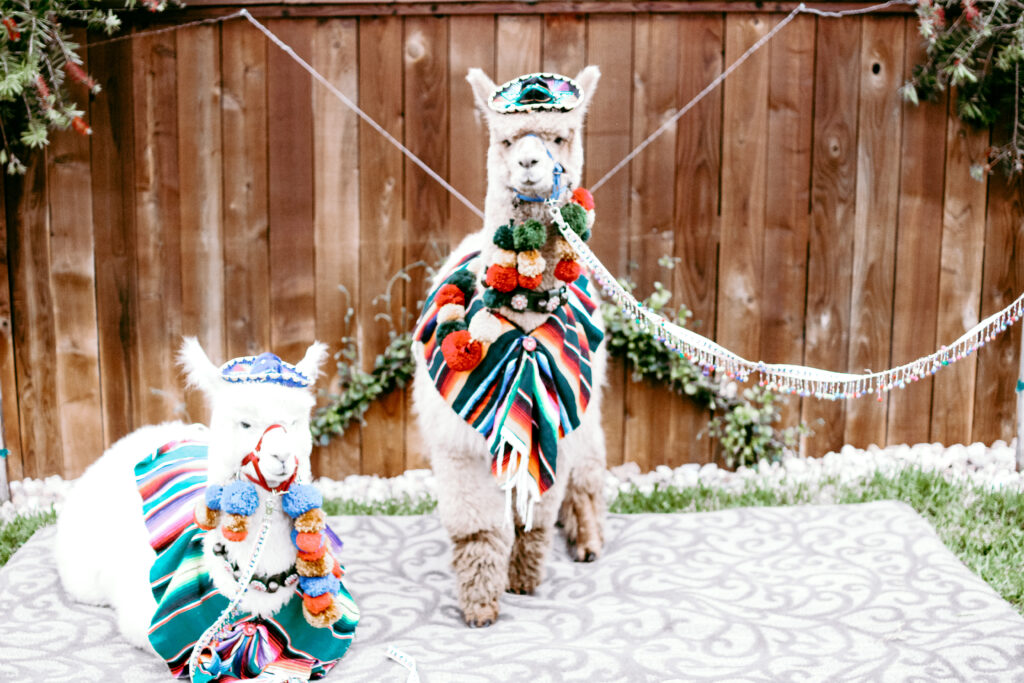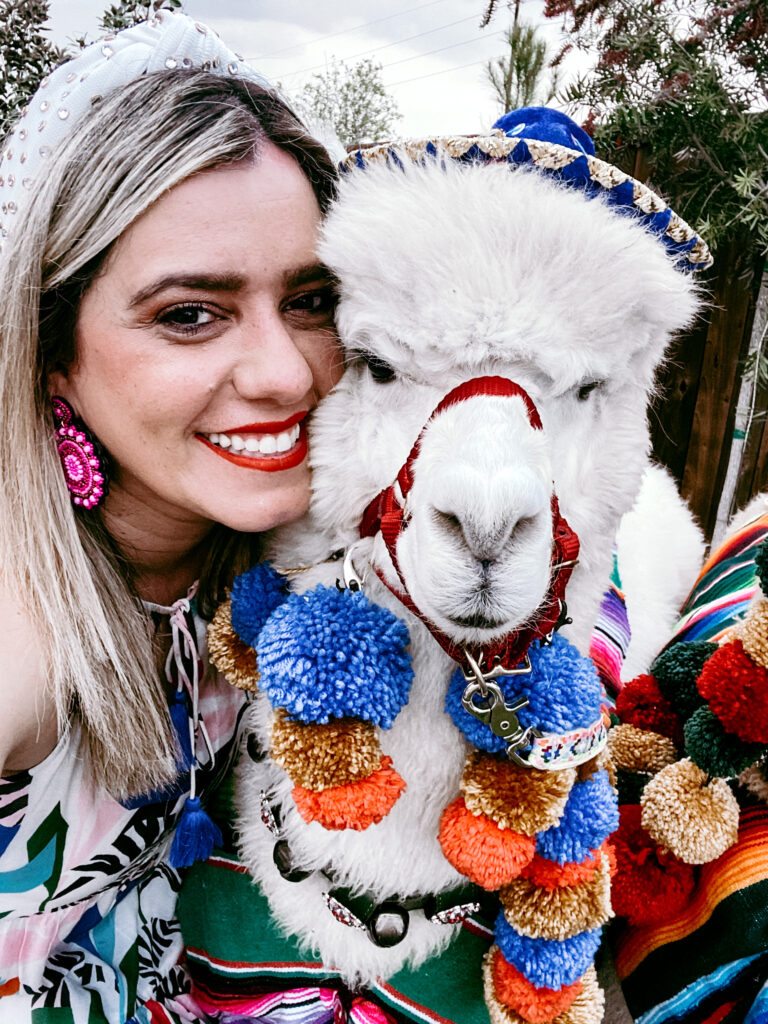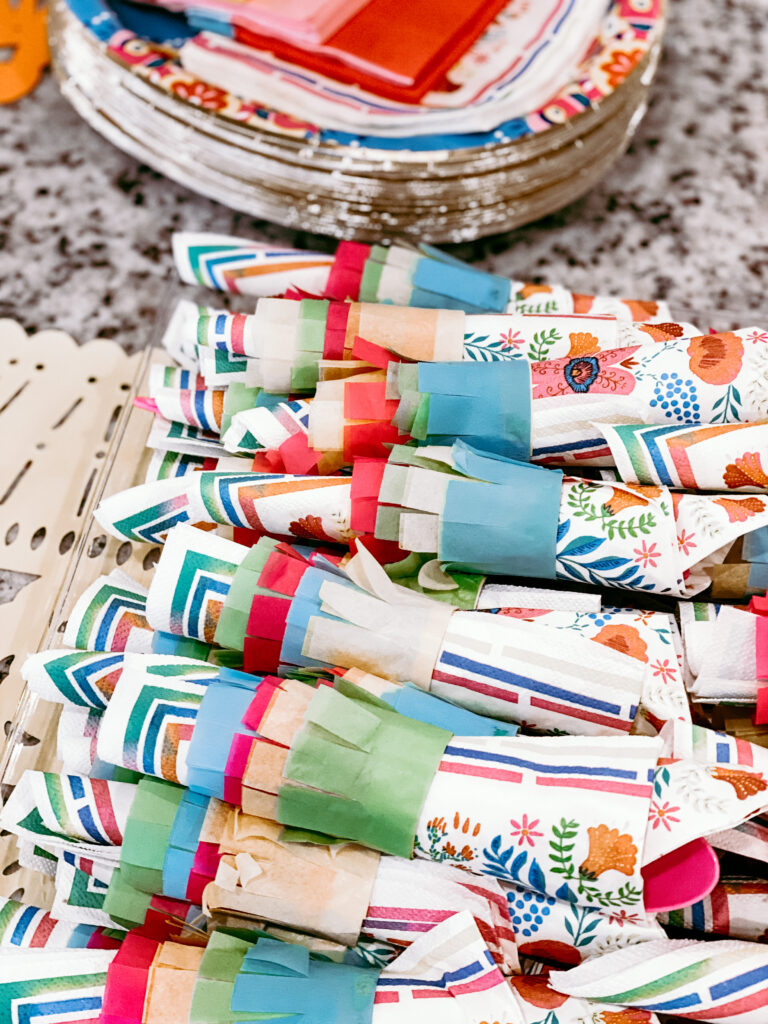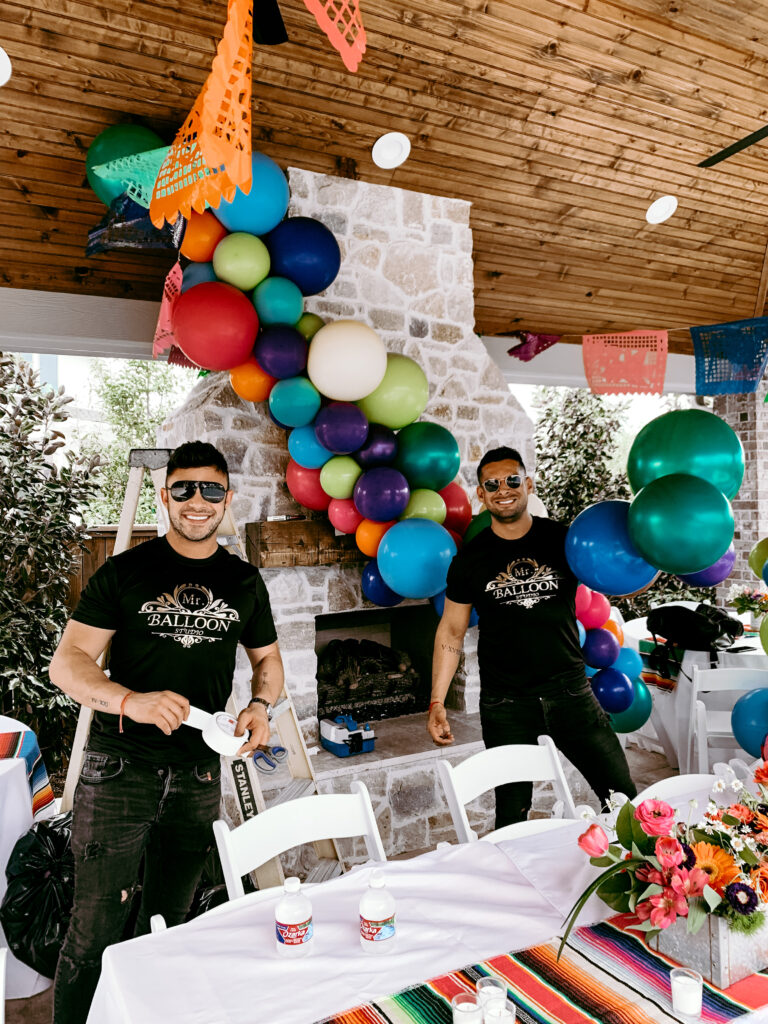 Thank you to all of these amazing vendors who helped to make this fiesta a hit!!!!